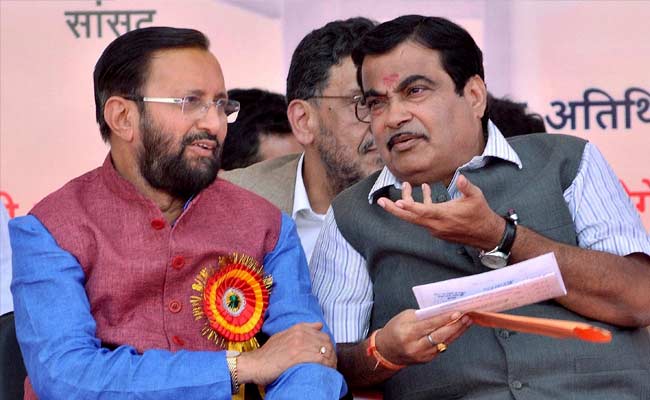 Nagpur:
Amid rumblings in BJP over Bihar poll rout and attack on its leadership by party veterans, Union Minister Nitin Gadkari today strongly defended Prime Minister Narendra Modi and party president Amit Shah, saying they cannot be held responsible for the defeat.
Mr Gadkari, a former BJP President, also demanded stringent action against those making "irresponsible" statements against Mr Modi and Mr Shah, who are facing flak from within the BJP and also allies for the NDA's massive defeat in the key Hindi heartland state.
"Modi and Shah alone can't be held responsible for the party's poor show in Bihar. It is a collective responsibility of all party office bearers and leaders," he said.
"I have told party chief Shah to initiate stringent action against those making irresponsible statements and causing damage to the party's image," Mr Gadkari said.
He said when the party faces defeat, everyone talks of a review but when it wins, no one demands analysis.
On BJP veterans LK Advani, Murli Manohar Joshi, Yashwant Sinha and Shanta Kumar issuing a statement demanding a thorough review of the reasons for the Bihar rout, an act seen as a revolt against the leadership of Mr Modi and Mr Shah, Mr Gadkari said "We will talk to Advaniji on the issue."
He ruled out the possibility of Mr Shah quitting his post following the debacle.
Mr Gadkari admitted that the Grand Alliance of JD(U), RJD and Congress has strengthened itself in Bihar.
"Our efforts now would be to increase our strength in the state," he said.
He felt that post-Bihar polls, parties opposed to NDA may try to come together.