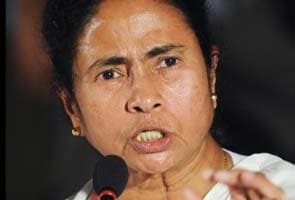 Kolkata:
After pulling out of the UPA government over differences on the Centre's recent decision to hike diesel prices and allow Foreign Direct Investment in retail, West Bengal Chief Minister Mamata Banerjee today hinted that the central government was tapping her phones.
"If you have the central government in your hand you can get the phones tapped. It has happened with me before. My number had three copies. When I would go to Nandigram or Midnapore, I could not use my number as it was being used in Kolkata," said Banerjee in Kolkata.
She said that she had filed police complaints then against the misuse of her phone.
"I have been in the central government and I am aware about all these methods. There is no need to make me open my mouth," added Banerjee.
Home Minister Sushil Kumar Shinde has, however, denied this, saying Mamata Banerjee's phone was 'never' tapped.
(With inputs from Indo-Asian News Service)