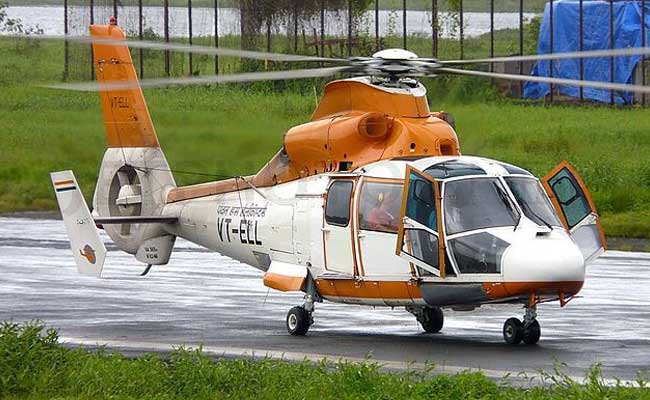 New Delhi:
A Pawan Hans pilot had lost his sense of direction before his chopper crashed near an oil rig at Bombay High two years ago, according to a probe report made public today.
A Dauphin AS365 helicopter operated by Pawan Hans was on standby duty as a night ambulance at Bombay High on November 4, 2015, when the crash took place. There were two pilots onboard and both were killed in the accident, which completely destroyed the chopper.
The pilot's disorientation was triggered by lack of ambient light as there was no other rig in the vicinity and he was flying during dark phase of the moon. As a result, he could not see the horizon and know his direction. This is also known as black hole phenomenon.
Pawan Hans had sought permission from ONGC for night- training for one of the pilots on the same night. During this training flight as the pilot was approaching an oil platform he lost his sense of direction and crashed into the sea.
"The pilot flying has probably entered conditions ideal for black hole phenomenon because of loss of horizon wherein he was not aware about the direction he was proceeding to i.e. up or down / turning right or left," according to the report prepared by Aircraft Accident Investigation Bureau (AAIB).
The report adds that the pilot on controls was carrying out night flying after a break of nearly a year.
While he was cautioned by his instructor accompanying him onboard twice about the chopper losing height rapidly, the pilot was "unable" to respond to the warnings.
The black hole phenomenon accounts for 5-10 per cent of air crashes of non-commercial flights and is known to cause fatalities in 90 per cent of the cases, the report says.
AAIB has now recommended that as far as possible night flying from floating platforms should not be carried out and that helidecks should be provided with landing aids for night operations.
It has also tasked the aviation regulatory body the Directorate General of Civil Aviation (DGCA) develop procedures for landing and takeoff with the help of these aids.
(Except for the headline, this story has not been edited by NDTV staff and is published from a syndicated feed.)