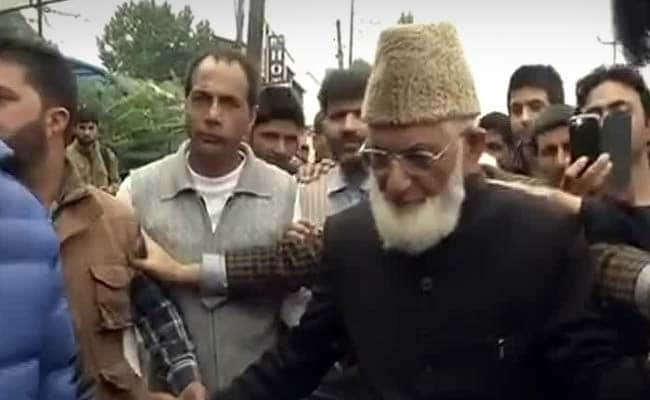 New Delhi:
After a two-month controversy, a passport, with a nine-month validity, has been issued to Hurriyat's Syed Ali Shah Geelani.
Mr Geelani - who had made an application in order to visit his ailing daughter in Saudi Arabia -- had reportedly refused to fill up the column for "nationality". "I am not Indian by birth. It's a compulsion that we have to travel with an Indian passport," he had said at the passport office in Srinagar.
Later, home Minister Rajnath Singh said the Centre would consider Mr Geelani's application only after he completed the formalities.
"If it comes to us after due formalities, we will think over it...We have no objections," Mr Singh had said.
The state BJP - which is part of the ruling alliance -- was initially opposed to the idea of granting Mr Geelani a passport, with several leaders saying he should not be given one till he "apologises for his anti-national activities".
Mr Geelani finally completed the formalities on June 5, reportedly writing "Indian" under the column for nationality.