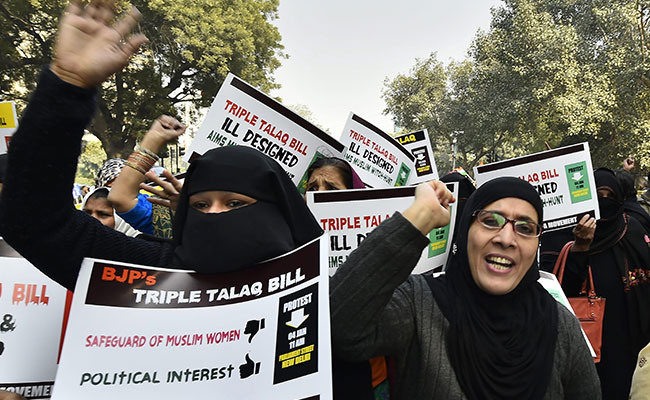 New Delhi:
On the last day of the current Monsoon Session of Parliament today, members will discuss the crucial triple talaq bill. The bill, which was debated during the previous session, has been amended by the government considering suggestions made by other parties. Today, the government looks to pass the bill in Parliament. Law Minister Ravi Shankar Prasad told reporters last evening, that the Union Cabinet has approved three amendments to the 'Muslim Women Protection of Rights on Marriage Bill' which has been cleared by Lok Sabha and pending approval of Rajya Sabha. If the bill is cleared by the upper house today, it will have to go back to Lok Sabha for approval of the amendments. The bill will be discussed after 1:30 pm today. The Congress also decided to protest the Rafale deal in Parliament today.
Here are the LIVE Updates from the last day of the monsoon session of parliament:
Provision of bail was one of the demands of the opposition parties. The proposed law would only be applicable on instant triple talaq or 'talaq-e-biddat' and it would give power to the victim to approach a magistrate seeking "subsistence allowance" for herself and minor children. A woman can also seek the custody of her minor childrenfrom the magistrate who will take a final call on the issue.