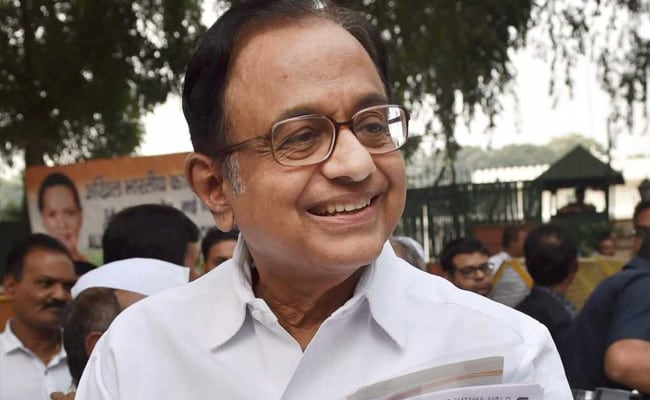 New Delhi:
Former Union Finance Minister of the Congress P Chidambaram today said a "shower of changes" is expected from the GST Council meeting in Guwahati and the "panic-stricken" Modi government has no option but to change the new tax rates. The high-powered committee headed by Union Finance Minister Arun Jaitley is meeting in the Assam's capital to discuss Goods and Services Tax rates.
Mr Chidambaram said the government will be forced to heed the advice of the opposition and experts due to the Gujarat assembly elections next month.
"Expect a shower of changes in GST rates from GST Council meeting today. Panic-stricken govt has no option but to concede demands for change," Mr Chidambaram tweeted.
He said the letter from the finance ministers of Congress-ruled states to Mr Jaitley will set the tone for discussions in the GST Council today.
"Congress FMs (finance ministers) letter exposes the structural flaws in the design and implementation of GST. Government can no longer duck these issues," he said.
Thanks to Gujarat elections, Govt forced to heed advice of Opposition and experts on flaws in implementation of GST.

- P. Chidambaram (@PChidambaram_IN) November 10, 2017
The Congress leader said the government had avoided debate and voting in Rajya Sabha on GST bills but it cannot avoid a debate in the public domain or in the GST Council.
"Congress FMs will force changes in GST Council meeting today. Agra, Surat, Tiruppur and other hub towns are watching," he said.
The finance ministers of Congress ruled states last week demanded a major overhaul of the GST, alleging that the tax reform measure had turned out to be a "big disappointment" due to "poor" implementation.
The finance ministers of Punjab and Karnataka, Manpreet Badal and Krishna Gowda, respectively, have alleged that the country had "lost the opportunity" to bring tax reform and that there was "utter chaos and confusion", forcing many businesses to shut down.
The GST Council meeting, its 23rd, is deliberating on suggestions made by a panel headed by Assam Finance Minister Himanta Biswa Sarma. A decision could also be taken on lowering tax rates on food served in air-conditioned restaurants to 12 per cent, down from 18 per cent.