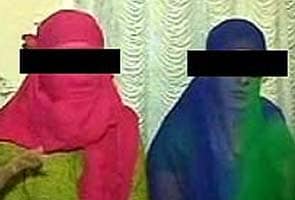 Thane:
A Palghar court has closed the case against the two girls, who were arrested for posting a comment on Facebook on the shutdown after the death of Shiv Sena supremo Bal Thackeray on November 17 last year.
The Palghar sessions court yesterday accepted the police closure report seeking dropping of charges against the two girls.
The Boisar police had filed a 'C' summary report in December to close the criminal case on the grounds that it was 'neither true nor false'.
However, complainant Shiv Sena member Bhushan Sankhe's counsel yesterday said they will challenge the order and file a criminal revision appeal before the Palghar sessions court.
The girls - Shaheen Dhada and Rinu Srinivasan, both 21 years of age, were arrested on November 19 last year after a complaint was filed against them by Sankhe, a member of Palghar unit of Shiv Sena.
Sankhe had taken offence at Dhada's post on social networking site Facebook regarding the shutdown following Bal Thackeray's death. Srinivasan had 'liked' the comment on Facebook.
The girls' subsequent arrest had sparked a nationwide outrage which embarrassed the Maharashtra government.
Following the uproar, two police officers were suspended in connection with the incident while the magistrate at Palghar, who ordered bail for the girls, was transferred.
Later, the police had concluded that there was no evidence against the girls.
Sankhe had contended the police report and asked the court to issue summons against the two girls but judicial magistrate accepted the police summary report.
Get Breaking news, live coverage, and Latest News from India and around the world on NDTV.com. Catch all the Live TV action on NDTV 24x7 and NDTV India. Like us on Facebook or follow us on Twitter and Instagram for latest news and live news updates.