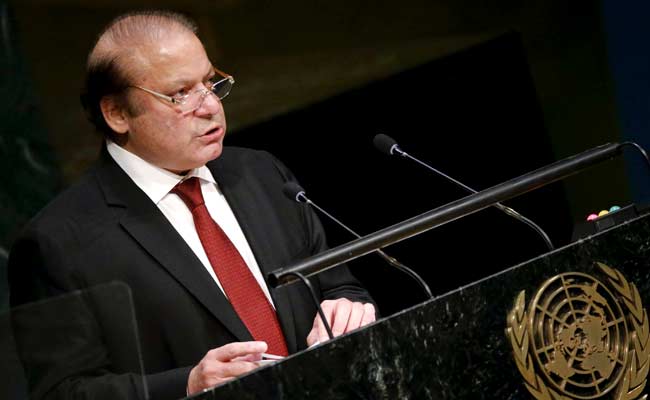 New Delhi:
As Prime Minister Nawaz Sharif today left for a major visit to the US, Pakistan today dismissed reports that America is negotiating a deal on limiting its nuclear and missile programmes.
Mr Sharif is visiting Washington at the invitation of US President Barack Obama. The visit came under scanner after a report in 'The Washington Post' on October 6 said that US was trying for a deal to put limits on Pakistan's nuclear programme and its delivery systems.
Foreign Office spokesman Qazi Khalilullah rejected the reports by saying that "no deal" is being discussed between the two countries.
"US has not made any demand from Pakistan," he said. "In any case, history is a testimony to the fact that Prime Minister Nawaz Sharif accepts no demand from any state. He firmly believes in policies directed at preserving, protecting and promoting Pakistan's national interests," he said.
He said that the Prime Minister during the visit will hold discussions on wide-ranging areas of bilateral interest with President Obama, Vice President Joe Biden and Cabinet members.
"In these meetings, the two sides are expected to review the current state of the Pakistan-US relations and identify new areas for future bilateral cooperation to further expand and enrich the canvas of this partnership," he said.
In addition to the above meetings, Mr Sharif will interact with members of the US Senate and the House, and senior US government officials.
He will attend a business event organised by US-Pakistan Business Council in Washington DC and address the United States Institute of Peace.
Interactions with US media representatives and the Pakistani-American community are also part of the programme.
"In recent bilateral interactions at high-level, it has been agreed to broaden the conversation between Pakistan and the US and convert this partnership into a multi-dimensional mode," he said.