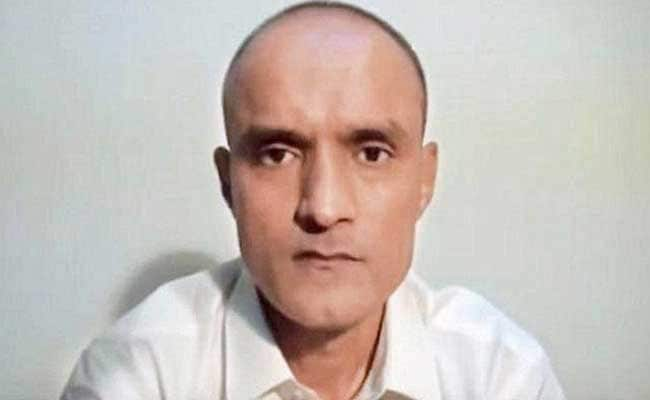 Highlights
Indian given death sentence for espionage in Pakistan
"farcical trial", will do everything to free him, says India
Was there enough evidence, asks Pakistan media today
New Delhi:
After Delhi made it clear that Pakistan's planned execution of Indian Kulbhushan Jadhav will be considered "pre-meditated murder", newspapers in Pakistan are asking if the death sentence was too hastily announced on Monday.
A military court said Mr Jadhav, a former naval officer, had been found guilty of espionage. India has said the secretly-conducted trial was "farcical" and denied that Mr Jadhav was, as Pakistan has alleged, working for top intel agency RAW or the Research and Analysis Wing. Foreign Minister Sushma Swaraj warned Pakistan yesterday to prepare for "consequences" in its relations with India if it does not change its decision to execute Mr Jadhav.
The Daily Times today wondered whether Pakistani authorities have procured all information from Mr Jadhav "or whether they have been hasty in deciding to execute him".
Pakistan says he was caught a year ago while crossing into the restive province of Balochistan from Iran. India says Mr Jadhav travelled to Tehran for business and was abducted. It also says a video of Mr Jadhav in which he confesses to being an Indian spy is not authentic.
In December, Sartaj Aziz, Pakistan's top foreign policy official, told law-makers that there was not enough evidence compiled of the charges against Mr Jadhav, who has now been convicted of fomenting the separatist movement in Balochistan.
Pakistan's Defence Minister Mohammad Asif has said Mr Jadhav will not be executed immediately and that he has the right to appeal his sentence with different authorities including the powerful army chief.
Spy wars between India and Pakistan erupt occasionally, another paper, the Dawn, said in an editorial. "But Jadhav's case is far beyond routine action and could herald a new, highly destabilizing round of covert actions by one country against the other's security and intelligence apparatus," it added.
The Dawn hoped that back-channel communications or third-party interventions would help India and Pakistan to quickly de-escalate tensions on Mr Jadhav.
Since September's attack by Pakistani terrorists on an army camp in Uri, relations between India and Pakistan have plummeted to their lowest in nearly a decade. Months before that, India accused Pakistan of inciting the long months of protests in Kashmir after terrorist Burhan Wani was shot dead by security forces.
After the Uri attack, Indian troops crossed into Pakistan-Occupied Kashmir to execute surgical strikes on staging areas for terrorists waiting to infiltrate into India.