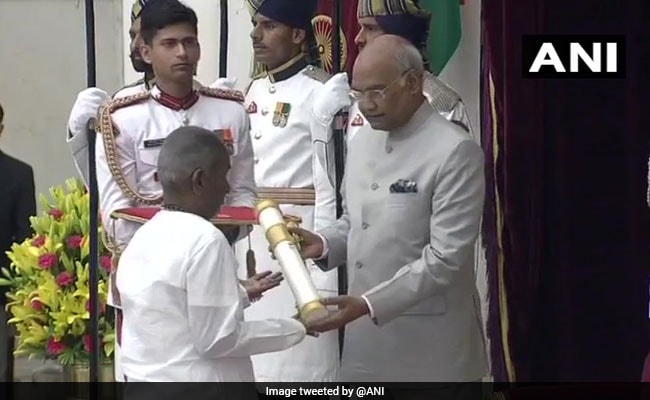 Eight-five people who have been
named as winners
of the country's highest civilian honours, the Padma Awards, have received the awards from President Ram Nath Kovind today evening.
The awards are
given in three categories
-- Padma Vibhushan, Padma Bhushan and Padma Shri.
Music director Ilaiyaraaja, cricketer Mahendra Singh Dhoni and senior Rashtriya Swayamsevak Sangh ideologue P Parameswaran are among the 85 people who got the 2018 Padma Awards, selected by the Home Ministry.
Ilaiyaraaja, credited with integrating folk and western musical sensibilities into the South Indian musical mainstream, has called the award an honour for people of Tamil Nadu. "I think that through this award, Prime Minister Modi-led central government is honouring Tamil people and Tamil Nadu," he said when it was announced in January that his name was on the list.
Mr Parameswaran, 91, considered the senior-most RSS ideologue who has already been conferred the Padma Shri by the Vajpayee government in 2004, received the Padma Vibhushan award.
Vice President M Venkaiah Naidu, Prime Minister Narendra Modi and his ministerial colleagues, and several other dignitaries attended the function at the Rashtrapati Bhavan.
On Monday, Home Minister Rajnath Singh hosted a dinner for 43 of the award winners. The government has said many of the winners are "unsung heroes" who have served the poor, set up free schools and popularised tribal arts.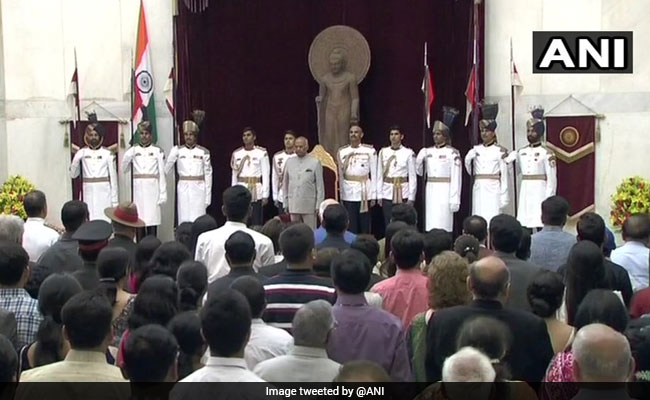 Other winners of the Padma Awards
include ace cueist player Pankaj Advani, cricketer Mahendra Singh Dhoni and the Metropolitan Bishop of the Mar Thomas Syrian Church Philipose Mar Chrysostom.
Also on the list of awardees are 10 individuals, one each from the 10 ASEAN countries whose leaders had attended the Republic Day parade. In January, Foreign Ministry spokesperson Raveesh Kumar had called it "an unprecedented and symbolic gesture of India ASEAN bonding".
A Home Ministry official has said the government had made a conscious effort this year too to identify people who have made significant contribution to the society. Like a 75-year-old tribal woman who prepares herbal medicines to cure snake and insect bites, a 99-year-old freedom fighter, and a nanogenarian Tibetan healer.
See here
for a full list of the winners.