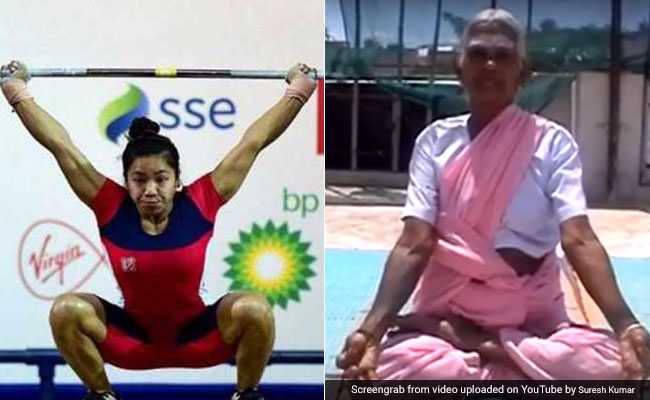 New Delhi:
Ahead of Republic Day celebrations, the government announced the names of 85 personalities who won the Padma Awards 2018. Cueist player Pankaj Advani, cricketer Mahendra Singh Dhoni and film composer and musician Ilaiyaraaja are among the Padma Award winners. The list comprises three Padma Vibhushan, nine Padma Bhushan and 73 Padma Shri Awards. Sixteen persons are from the category of Foreigners/Non-resident Indian/Persons of Indian Origin/Overseas Citizenship of India. There are three posthumous awardees this year and 14 of the Padma awardees are women. Here are the achievements of women who made it to the Padma Awards Winners' list:

1. Bihar's Sharda Sinha will be awarded Padma Vibhushan, the second-highest civilian award, in the field of Art-Music. The celbrated singers sings in Maithili, Bhojpuri and Magahi languages.

2. Maharashtra's Rani Bang won the Padma Shri award in medicine. She shares the award with Abhay Bang.


3. Among the unsung Padma Shri awardees is social worker Subhasini Mistry, a poor lady from rural West Bengal, who toiled 20 years as housemaid and daily labourer to build a hospital for poor in the state.
4. Lakshmikutty, a tribal woman from Kerala, who prepares 500 herbal medicines from memory and has helped several people bitten by snakes and insects, is among the Padma awardees. She is the only tribal woman from her area to attend school way back in the 1950s. Ms Lakshmikutty teaches at the Kerala Folklore Academy and lives in a hut in a tribal settlement in a forest.

5. Nonagenarian farm labourer Sulagatti Narasamma provides midwifery services in backward regions of Karnataka without any medical facility. She gets Padma Shri for her social work in the state.

6. Vijayalakshmi Navaneethakrishnan, an acclaimed Tamil folk exponent, who has dedicated her life towards collection, documentation and preservation of Tamil folk and tribal music is a Padma Shri now.

7. Social worker Lentina Ao Thakkar is a Gandhian who has served for decades at a Gandhi Ashram in Nagaland.

8. Karnataka's social worker Sitavva Joddati champions women development and empowerment, especially 'Devadasis' and Dalits.

9. Nouf Marwaai, the first yoga instructor of Saudi Arabia, played an instrumental role in legalising yoga in her country. She will be given the Padma Shri.

10. 98-year-old V Nanammal, India's oldest yoga teacher, who still practices and teaches 100 students daily in Tamil Nadu gets the Padma award this year.

11. Mainipur's weight-lifter Saikhom Mirabai Chanu wins Padma Shri in Sports-Weightlifting category. Her claim to fame came last year when she won the gold in the 2017 World Weightlifting Championships held in the United States. She is the second woman from India to win gold medal at the Senior World Weightlifting Championships after Karnam Malleswari.

12. Manipur's traditional weaver Langpoklakpam Subadani Devi won Padma Shri in art and weaving category. She has earlier received many prestigious awards including Sant Kabir Award in Handloom for promoting and preserving traditional way of making clothes.

13. Writer from Assam, Joyshree Goswami Mahanta wins Padma award for literature and education category. She has penned over a dozen of books including novels and non-fiction. She is a also former Rajya Sabha member and wife of former Assam chief minister Prafulla Kumar Mahanta.

14. Madhya Pradesh's Malti Joshi won the award in Literature and Education category. The popular writer was born in Aurangabad in Maharashtra and has written over 41 books in Hindi and Marathi. She wins a Padma Shri for her contribution in Literature and Education.