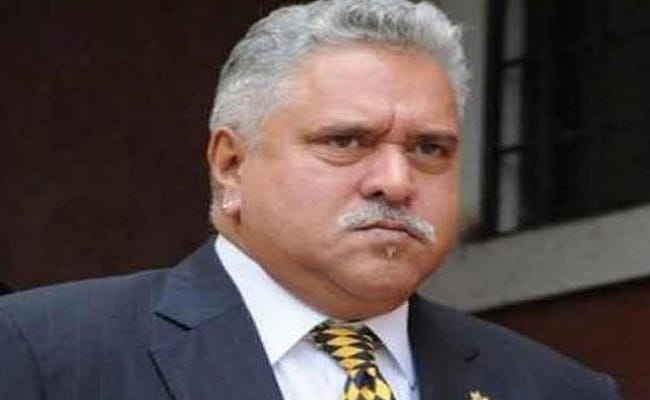 Highlights
Vijay Mallya is accused of defaulting on loans of over Rs 9,000 crore
He is opposing extradition to India due of the "poor condition of jails"
A joint CBI and ED team is in London to submit fresh evidence in the case
NEW DELHI:
Months before a London Court begins hearing New Delhi's request to extradite fugitive businessman Vijay Mallya, India has got down to countering attempts by the liquor baron to avoid returning to the country to stand trial for defaulting on loans of over Rs. 9,000 crore.
Indians and foreigners alike have used the poor condition of jails and instances of a never-ending trial as some of the reasons to oppose their extradition to India. They often succeed.
An Indian delegation led by Union Home Secretary Mr Rajiv Mehrishi reassured UK authorities that much of these apprehensions were exaggerated.
At his meeting with his British counterpart Patsy Wilkinson in London last week
, Mr Mehrishi said individuals extradited from the UK could not be given preferential treatment but stressed that central prisons had facilities on par with European jails, and getting better.
The home ministry had recently told the Maharashtra government to improve the conditions of its Arthur Road jail where Mr Mallya would be sent if he is extradited from the United Kingdom. This jail already has had quite a few famous inmates
including former Maharashtra minister Chhagan Bhujbal who faces corruption charges.
Once dubbed the "King of Good Times", the liquor baron, who is the co-owner of Formula One team Force India, had been living in Britain since March last year as the banks started collaborating on the recovery of the loans. He was briefly arrested by the UK police in April following India's request for extradition.
A joint team of the
Central Bureau of Investigation and Enforcement Directorate
is in London to submit fresh evidence in the case including the charge-sheet filed by directorate officials last month in a Mumbai court.
The court is expected to start hearings in December this year
and deliver its verdict within a few weeks.
Mr Mehrishi's visit came against the backdrop of Prime Minister Narendra Modi's talks with Prime Minister Theresa May on the sidelines of the G20 meeting in Hamburg recently. PM Modi had asked for
Britain's cooperation in sending "economic offenders" back to India
.