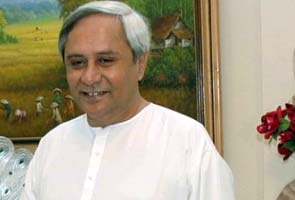 Bhubaneswar:
'Mamata Scheme' - under which Rs 5000 will be paid to six lakh pregnant and lactating women in rural areas every year - was launched by Chief Minister Naveen Patnaik on Wednesday.
"The scheme was announced some time ago and registration of pregnant women started on September 5. It is heartening to note that within a span of one month nearly two lakh pregnant women have registered under this scheme," Mr Patnaik said.
As per the scheme, pregnant women registered with Anganwadi centres will receive Rs 5,000 in four instalments through bank accounts. The instalments have been designed to ensure that the beneficiary gets cash assistance every three months. The last instalment would be given on completion of measles immunisation.
The cash will be deposited through e-transfer in the bank accounts of the beneficiaries after they fulfil certain conditions like immunization, vaccination, antenatal check-up and other formalities related to child birth and health of newborns.
Women and Child Development Minister, Anjali Ahuja said, "Pregnant and lactating women of 19 years of age and above for the first two live births will get benefit from the scheme. However, government and public sector undertakings (central and state) employees and their wives are not eligible to get any benefit from the scheme."