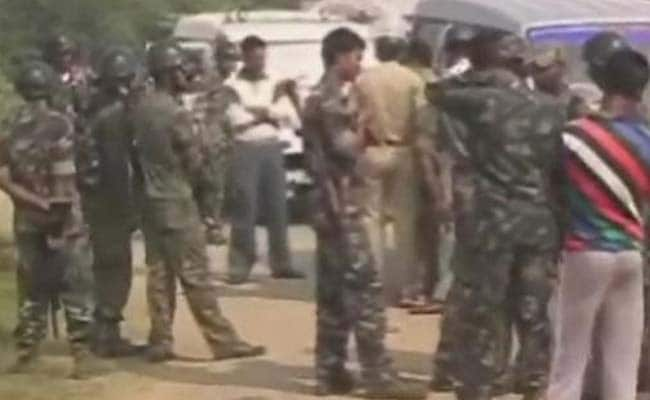 Birbhum:
One person was killed and another injured in fresh clashes between alleged supporters of the ruling Trinamool Congress and the BJP at Parui in West Bengal's Birbhum district, the police said.
Sheikh Jasim, suspected to be a BJP supporter from Chowmondalpur village, was shot dead early this morning by a group of alleged Trinamool supporters. His bullet-ridden body was found in a paddy field.
There is massive police presence in the village with Superintendent of Police, Alok Rajoria visiting the violence-hit village today.
Since last night, sporadic clashes between alleged supporters of the rival parties have been reported from the villages of Sirsita, Chowmondalpur and Jadavpur.
In Sirsita, police had to fire in the air to disperse the warring groups who hurled bombs and fired at each other with country-made guns.
Large police teams have been raiding the hideouts of the alleged supporters of both parties in the villages.
Birbhum has been tense since three persons were killed - one BJP and two Trinamool supporters - in Makra village last month during clashes in which bombs and guns were fired.
Footage on channels showed scores of armed assailants running through paddy fields and firing country-made guns indiscriminately. Several people suffered bullet injuries; many houses were also set on fire.
Senior leaders from both parties have since unsuccessfully tried to enter the village.