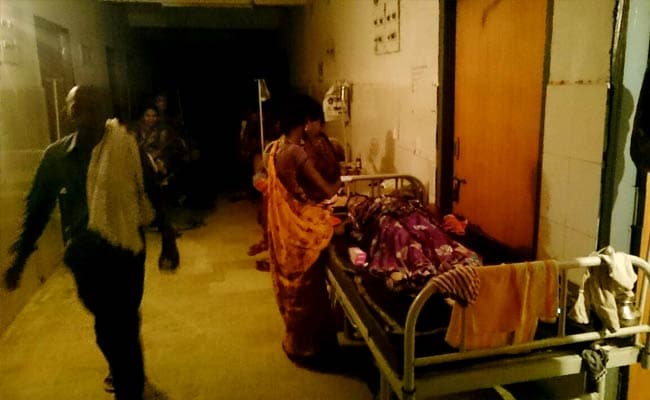 Patna:
At present, a single doctor attends over 17,000 patients in Bihar, state Health Minister Mangal Pandey told the Assembly on Friday.
Mr Pandey told the House that doctor-population ratio in Bihar is 1:17,685, as against the national average of 1:11,097.
There are 6,830 doctors working in the state, including those in medical colleges, he said replying to RJD's Akhtarul Islam Shaheen during the Question Hour.
Mr Shaheen had asked the minister about the doctor-population ratio in view of World Health Organisation's (WHO) set parameter of one doctor for every 1,000 people.
The minister said there are 10 lakh registered doctors in the country whereas the number of registered doctors in Bihar stood at 40,043.
Stating that the government is committed to fill the vacant posts of doctors in the state, Mr Pandey said 1,805 general practitioners and 665 specialists have been appointed on the recommendations of Bihar Public Service Commission (BPSC) in 2016.
Besides, the State Health Society, Patna, is taking steps to appoint specialist doctors under National Health Mission and general doctors under National Urban Health Mission on contract to deal with the shortage of medical practitioners in the state.
(with inputs from PTI)