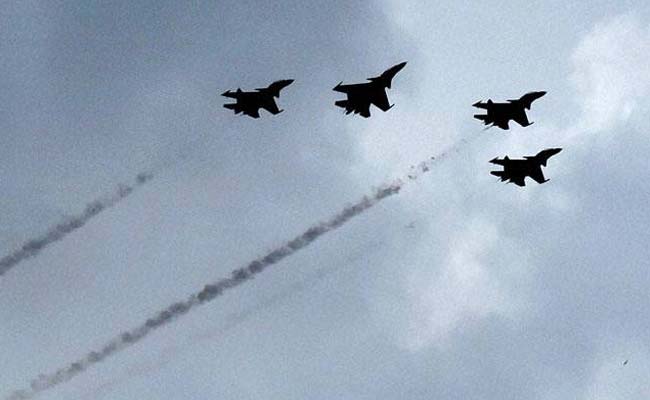 Highlights
India will spend $223 billion over next 10 years
Manohar Parrikar asked ministry to project cost of modernisation
This is the first time a detailed financial projection was worked out
New Delhi:
India will spend a staggering $223 billion (Rs 15 lakh core) over the next decade to acquire weapon systems to ramp up the military preparedness. The weapon systems will include 500 helicopters, 12 submarines, nearly 100 single engine fighter jets and over 120 twin engine fighter aircraft and aircraft carrier, defence ministry sources told NDTV.
Defence Minister Manohar Parrikar has asked his ministry to project the expected cost of modernisation as laid out in the "Long Term Integrated Perspective Planning" -- is a medium-term roadmap drawn up by the military -- for 2012 to 2027.
While the ministry always worked on the basis such roadmaps, this is the first time a detailed financial projection has been worked out.
According to the ministry's projections, the estimated growth in the capital budget has been pegged at 8 per cent annually.
"On an average, we see a growth between 5 to 9 per cent annually, a projected growth of 8 per cent is a realistic figure to work with," the official said. "We are likely to get about 13 lakh crore for capital acquisition over the next decade, leaving us with a short fall of between Rs 1.5 lakh to Rs 2 lakh crore."
Mr Parrikar has asked the ministry to also work out the expected outflows annually over the next decade. In the financial year ending in March 2017, the ministry will be spending approximately $12.69 billion (Rs 86,340 crore).
To meet the shortfall, the ministry is planning to bring down the revenue cost.
"We are looking at outsourcing some functions in peace stations and replacing men with smarter systems. Our estimates suggest that we will be able to save about Rs 5000 crore over which will be enough tide over the shortfall," the official said.