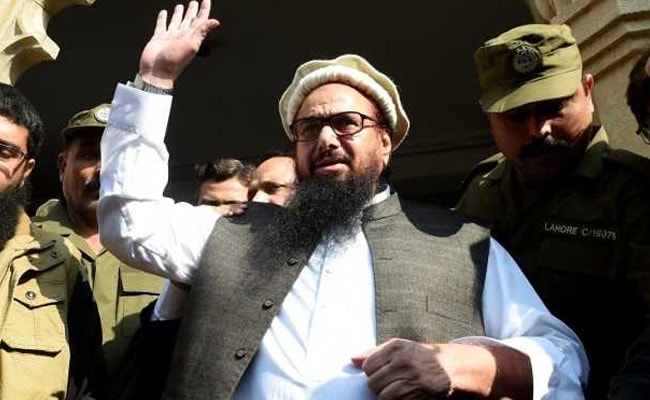 Highlights
India slammed Pakistan on the 10th anniversary of the 26/11 attacks
The foreign ministry said the 26/11 attackers roamed free in Pakistan
It asked Pak to give up double standards and bring attackers to justice
New Delhi:
On the 10th anniversary of the 2008 Mumbai terror attacks, India has hit out at Pakistan for allowing those responsible for the strike that left 166 people dead to roam free. Pakistan has shown little sincerity in bringing perpetrators to justice, the centre said.
"The planners of 26/11 still roam the streets of Pakistan with impunity. The 26/11 terrorist attack was planned, executed and launched from Pakistan territory. We once again call on the Government of Pakistan to give up double standards and to expeditiously bring the perpetrators of the horrific attack to justice," the foreign ministry said in a statement.
India welcomed the statement by the United States calling on Pakistan to uphold their UN Security Council obligations to implement sanctions against the terrorists responsible for the 26/11, including the Lashkar-e-Taiba and its affiliates.
On November 26, 2008, 10 Lashkar-e-Taiba terrorists had sailed into Mumbai from Karachi and carried out coordinated attacks, killing 166 and injuring over 300. The terror operation was masterminded by Lashkar's Hafiz Saeed and Zakiur Rehman Lakhvi.
Nine of the attackers were killed by the police while lone survivor Ajmal Kasab was captured and hanged in 2012.
"It is a matter of deep anguish that even after 10 years of this heinous terror attack, the families of 166 victims from 15 countries across the globe still await closure," it said.
The centre promised to continue its efforts in bringing justice to the families of the victims and the soldiers who lost their lives fighting the terrorists.
Senior lawyer Ujjwal Nikam, who appeared as special public prosecutor in the 26/11 Mumbai terror attack case, has also accused Pakistan of protecting the masterminds.
"The Pakistan government is responsible for delay in the trial (against the masterminds)," he said.
Hafiz Saeed was put under house arrest after the 26/11 Mumbai terror attack, but was freed by a court in Pakistan in 2009. He carries a reward of $10 million, announced by the US for his role in terror activities.