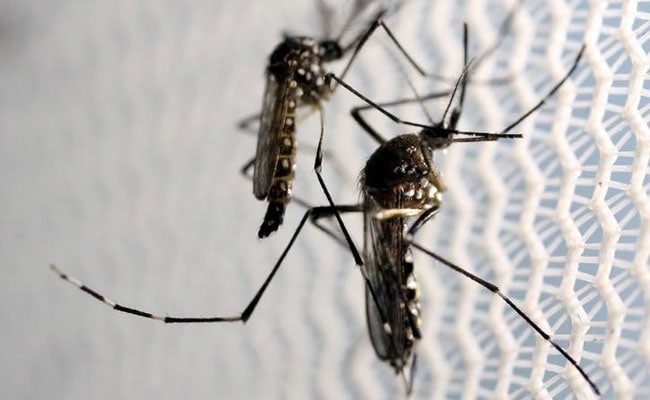 Highlights
Three confirmed cases of Zika infections were reported in Gujarat
The government knew about India's first Zika infection in November
Doctors criticised the government for not issuing early health alert
Officials in India knew about the country's first case of Zika virus infection months ago. But they did not alert the public because they didn't want "people to start panicking," one health official said this week.
Three confirmed cases of Zika infections in the western Indian state of Gujarat were reported by the World Health Organization in an online bulletin posted Friday, months after the first patient's blood sample initially tested positive for the virus.
Government officials knew about India's first Zika infection in early November when a pregnant woman in the city of Ahmedabad, in Gujarat, delivered a healthy baby but developed a low-grade fever. Further tests confirmed her diagnosis in January, said J.P. Gupta, health commissioner of Gujarat.
Two more Zika cases from the same city were confirmed by government laboratories by February.
The virus is transmitted by mosquitoes, and Zika epidemics were reported in South and Central America last year. Zika is linked to a birth defect called microcephaly, a condition that leaves newborns with abnormally small heads.
For that reason, pregnant women are told to avoid infected areas. The Centers for Disease Control and Prevention has identified more than 70 countries, including many in South Asia, where Zika is still a threat. In the wake of Friday's news, Britain has advised pregnant women not to travel to India until after their deliveries.
Soumya Swaminathan, director general of the Indian Council of Medical Research, confirmed that she and other senior officials of the Health Ministry knew about the diagnoses but decided against doing any public outreach about the Zika threat.
Speaking over the phone, she said the government launched major Zika surveillance campaigns by testing thousands of blood samples and mosquitoes from the area where the first case was detected.
"The required action on the ground was taken, and we felt we were doing the job well. We thought there was no need to create a public hue and cry or create a situation where people start panicking," she said.
"Even today, we really don't want people to check for Zika every time they have a fever. We have 26 million pregnancies a year in India, and we don't have the lab capacity to test that many people," she said.
Some residents of Bapunagar, the neighborhood where the first Zika case was detected, were angry at being kept in the dark.
"How can the government not tell people that there is a new disease which is infecting people in the neighborhood [in which] they live?" said J.D. Patel, a member of the local opposition party, speaking to Scroll. "They have lied to our faces by not telling us about Zika cases."
Doctors also criticized the government's decision. If a health alert is issued in a timely manner, "it can ensure doctors and people are more aware, more vigilant . . . There should have been a more proactive approach to report it," Pragnesh Vachharajani, former chief of the Ahmedabad Medical Association, told the television news channel NDTV.
Swaminathan said it was unclear how Zika had spread to India. None of the Zika-positive patients had traveled abroad.
A spokesman from WHO India urged people to guard against mosquitoes: wear long-sleeved clothing and use nets and insect repellents, especially in the upcoming monsoon season, when mosquito breeding will be at its peak.
(Except for the headline, this story has not been edited by NDTV staff and is published from a syndicated feed.)