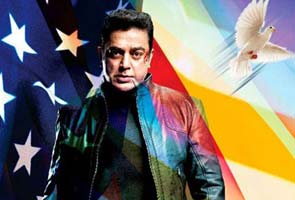 Kuala Lumpur:
Kamal Haasan's controversial film 'Vishwaroopam' has been removed from local cinemas in Malaysia a day after its release following a directive from the Home Ministry.
Film distribution company Lotus Fivestar AV's director R Ramalingam said the ministry told him to stop screening the film yesterday.
The film, which opened in Malaysia on Thursday, had played to full cinemas before being removed from the theatres.
In India, 'Vishwaroopam' has been banned in Tamil Nadu for two weeks amid allegations by the Muslim community that they have been depicted negatively in the movie.
Kamal Haasan has taken the matter to the Madras High Court and a decision is pending.
Sri Lanka too has ordered a delay in the release in favour of a review by censors.
Muslim majority multi-ethnic Malaysia has an eight per cent ethnic Indian population who are mostly Tamils. Tamil movies are extremely popular in Malaysia and popular stars from Kollywood have a wide following among the Malays. Mega Tamil films are mostly released on the same day as in India.