New Delhi:
"This is not your bloody area. This is our area. And you are doing recce [reconnaissance], and patrolling this area with so many people? 10 people can do patrolling. Why so many?" Angry words from an Indian Army Officer to a Chinese officer as soldiers of both sides came face to face in Ladakh in Northeast Kashmir.
"The line is very clear," says the Chinese officer in halting English. The Indian officer replies, "This is Indian territory. You are in Indian territory."
This is all part of a video of a tense standoff that the Army says took place more than two years ago. And though the Army says there haven't been recent flare-ups like this, the fact remains, young men from either side tasked with holding the line are often involved in situations where frayed tempers, miscommunication and contradictory claims to territory pose a very serious threat to the overall peace between that exists between the two countries.
As the face off becomes more volatile, the Chinese officer repeats, "The line is very clear."
The Indian Army officer counters this and wagging his finger tells his Chinese counterpart, "The line is very clear to me. It is not clear to you."
With both sides refusing to budge an inch, Chinese soldiers form a protective cordon behind their officer preventing the Indian Army from moving forward. Indian soldiers do the same to prevent the Chinese moving closer to Indian positions.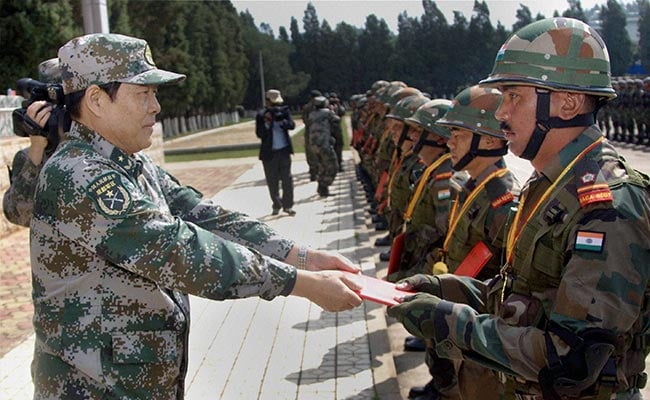 This tense high altitude standoff is a complete contrast to the friendly side of the India-China military equation. Just two days ago, far from the barren high altitude desert of Eastern Ladakh, Indian officers were garlanding their Chinese soldiers with medals in operations called Hand in Hand, joint operations that have now ended in Kunming in China. So while there are standoffs on the line of actual control in Ladakh and in Arunachal Pradesh, there is also the pomp and pagentry of military parades at the closing ceremony of joint exercises such as Hand in Hand, exercises held for 12 days, where both sides worked together in joint anti-terrorism operations.
And then further south, in a third altogether different scenario, the Navies of India, Japan and the United States trained in very high level Naval manoeuvres in the Bay of Bengal last week in what is being seen as the first step towards the formation of a Naval alliance against an increasingly expansionist Chinese Navy.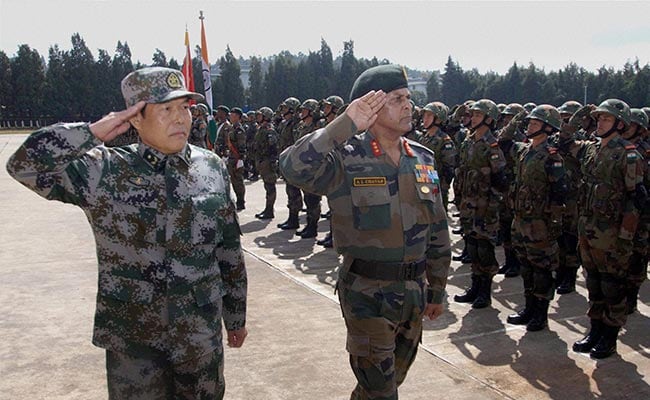 India insists that its China policy is pragmatic and that the Naval exercises target no one. Delhi also says the joint exercises with China are a gesture at being friends. But out there in the cold sub-zero temperatures of Ladakh, its often business as usual for Indian and Chinese soldiers defending a frontier that remains undefined for decades.