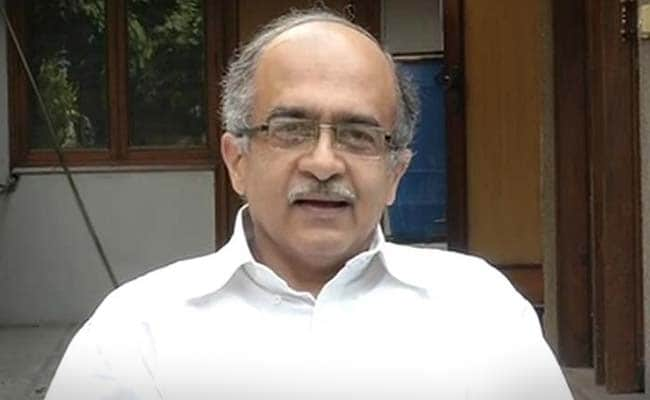 New Delhi:
Training his guns at the dissident duo of Shanti Bhushan and Prashant Bhushan, Aam Aadmi party (AAP) leader Ashish Khetan today said he will not spare them for levelling baseless allegations against him.
Mr Khetan, a key member of the Delhi AAP unit said if the charges are proved, he will quit public life.
"I am not going to spare the Bhushan family. Either they prove their honesty or my dishonesty," Mr Khetan said while accusing the Bhushans of acquiring assets dishonestly.
"Those who take government land everywhere, capture houses...how can they call others corrupt. How did Bhushans build the empire...by making an industry of PILs," Mr Khetan told reporters.
Prashant Bhushan has alleged that Mr Khetan, a former journalist-turned politician filed a paid story in favour of a private firm.
"This time they have attacked an Aam Aadmi. They have targeted me. I will not spare them. I had come to this city 15 years ago with just Rs 6500. Whatever I have got is because of my hard work. I neither own a property nor do I have enough bank balance.
"If they give evidence that I accepted money for writing a news item, then I will quit politics. If they cannot prove it, then they should quit public life," Mr Khetan added.
In response, Shanti Bhushan dared Mr Khetan to expose his family.
"Let him expose us. He will get exposed. Our family is the most honest family in the country. No one can question our integrity. Neither Prashant Bhushan nor my integrity," Shanti Bhushan said.