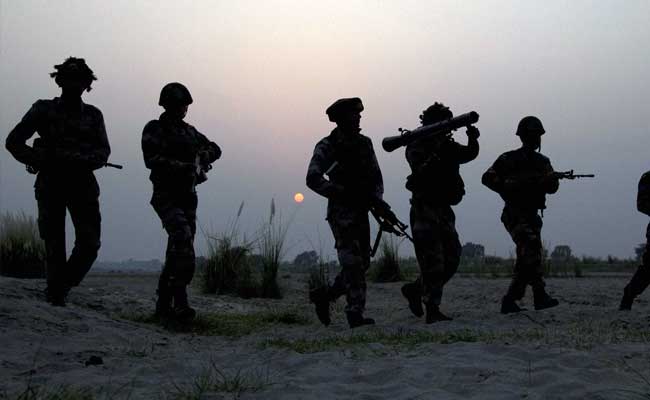 Highlights
This is CAG's second report on shortage of ammunition in the army
Ordnance Factory Board supplies nearly 90 per cent of army's ammunition
Army Vice Chief was told to directly source 46 types of ammunition
New Delhi:
The world's second-largest standing army is woefully short on ammunition and there hasn't been a remarkable change in the last few years, the country's top auditor told parliament on Friday. The shortage dents the army's ability to sustain a war for a long period.
This is the audit watchdog's second report on the shortage of ammunition in the army since 2015. In the last one, it had gone by stock levels in 2013 and warned that the army could not fight a war beyond 15 to 20 days.
Friday's report lamented that despite highlighting "serious concerns" in its earlier report, "no significant improvement took place in the critical deficiency in availability and quality of ammunition... since March 2013".
The state-run Ordnance Factory Board, or OFB, supplies nearly 90 per cent of the army's requirement of ammunition. Of the remaining instances where the ammunition had to be bought from elsewhere, the audit report said most cases initiated by the Army Headquarters from 2009 were still pending.
A Rs. 16,500 crore plan drawn up by the defence ministry in 2013 that targetted wiping the shortages by 2019 hasn't taken off yet. "We noticed that no case had culminated into the contract," the Comptroller and Auditor General's report said.
Not surprisingly, the report concluded that there had only been a slight improvement.
Of the 152 types of ammunition used by the military, the report said availability of 55 per cent types was below the minimum inescapable requirement for operational preparedness. For another 40 per cent types of ammunitions, the army had a stock of less than 10 days. The availability of high-calibre ammunitions for tanks and artillery meant to sustain superior fire power in a cross-border war "are in more alarming state".
It also pointed that the deficiency of fuzes - fitted to an artillery shell just before firing - had declined from 89 per cent in 2013 by just six percentage points. This means the army still can't use 83 per cent of ammunition for tanks and artillery.
There was no immediate comment from the government on the audit report.
But the audit findings comes days after the government gave the army's Vice Chief Lt General Sarath Chand to directly procure 46 types of ammunition to fight short and "intense wars" without going to the defence ministry. Also, the government had last year cleared emergency procurement of weaponry worth 20,000 crores after the Uri terror attack on September 18, last year.