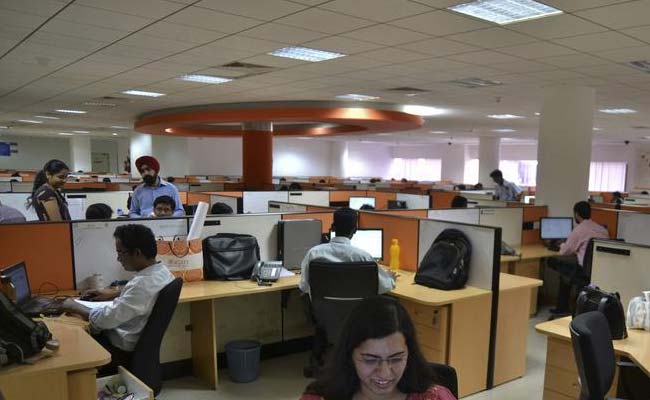 Highlights
Donald Trump has ordered review of visas for skilled workers
Critics say H1-B visas benefit Indians, take jobs from Americans
No timeline in place for changing current policy, say US officials
New Delhi:
For now, the US is making no changes to the H-1B visa policy that affects thousands of Indians, said American diplomats today who asked not to be named because they are not authorized to speak to the media.
This reassurance will be made when Indian and US officials meet on September 27th in Washington DC for an annual consular dialogue that discusses issues like promoting tourism, travel and business between the two countries.
"The programme is going on as it was, infact we have issued more H-1B visas to Indians this year than we did last year", said a US official, confirming that there are no restrictions being applied that would reduce the number of Indians who can get H-1B visas.
India's giant software industry, worth about $150 billion a year, depends heavily on the visas for highly-skilled workers to send techies and others to the US to serve clients there at salaries that are lower than hiring from within America.
Donald Trump has ordered a review of the H-1B visa program, suggesting it should be skewed towards the highest-paying, highest-skilled jobs rather than deciding recipients on the basis of a random lottery, though a committee that is examining the program and is tasked with recommending reforms has not been given a timeline, stressed US officials in Delhi today.
H1-B visas are aimed at foreign nationals in occupations that generally require specialized knowledge, such as science, engineering or computer programming. The US government uses a lottery to award 65,000 such visas yearly. Indians are the largest group of H-1B recipients annually. Restrictions on how many Indians are eligible for the visas would make a huge dent in the profitability of Indian software and outsourcing majors.
Critics say the lottery benefits outsourcing firms like TCS and Infosys that flood the system with mass applications for visas for lower-paid information technology workers largely from India. That takes work away from Americans, lowers wages and keeps Americans from being trained in tech-related fields, they say.
Interestingly, the US says there has been a 25 per cent jump this year in the number of Indian students who have enrolled in US colleges. There are 1 lakh 66 thousand Indian students currently studying in the US, second only to China.
With inputs from Reuters