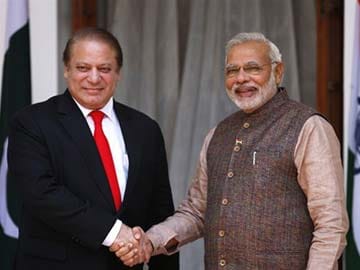 New Delhi:
There are "no plans" for a meeting between Prime Minister Narendra Modi and his Pakistani counterpart Nawaz Sharif on the sidelines of the United Nations General Assembly in New York this week, External Affairs Ministry said today.
As part of "neighbours first" policy, PM Modi is scheduled to meet President of Sri Lanka Mahinda Rajapaksa and Prime Minister of Bangladesh Sheikh Hasina and of Nepal Sushil Koirala in initial bilateral meetings, External Affairs Ministry Spokesperson Syed Akbaruddin said.
When asked if there will be a meeting between Mr Modi and Mr Sharif, he said, "There are no plans for the meeting."
Asked about the recent meetings Pakistan High Commissioner Abdul Basit had with National Security Advisor Ajit Doval and Foreign Secretary Sujatha Singh, the spokesperson said these were "courtesy" meetings sought by the Pakistani envoy.
He added that "process should not be mixed with the content" when asked if these meetings were indicative of possibility that the two Prime Ministers may meet in New York.
On the Modi-Hasina meet, the spokesperson said both countries are aware of each other's concerns and issues and any meeting will help in better understanding and also further deepening of the bilateral cooperation.
PM Modi is scheduled to meet PM Hasina on September 27.