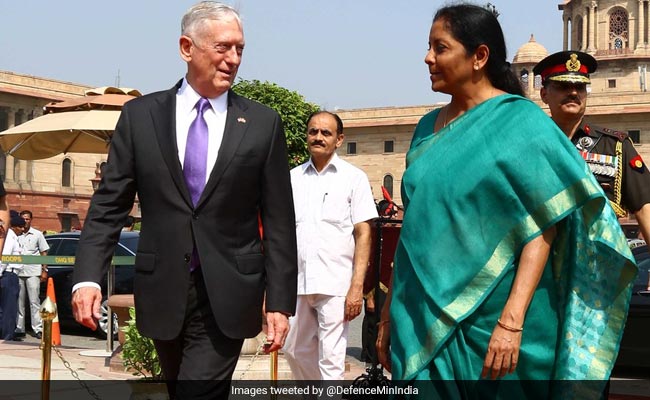 New Delhi:
India on Tuesday ruled out deploying its troops in Afghanistan but will expand its development activities to help stabilize the war-torn country,
Defence Minister Nirmala Sitharaman said during a joint press conference with visiting Pentagon chief James Mattis
.
"There shall not be any (Indian) boots on the ground in Afghanistan," Defence Minister Nirmala Sitharaman told reporters after talks with visiting US Defence Secretary Mattis in New Delhi.
She said there was a growing convergence between India and the US over the issue of terrorism in the region and condemnation of those who use terror as an instrument of state policy.