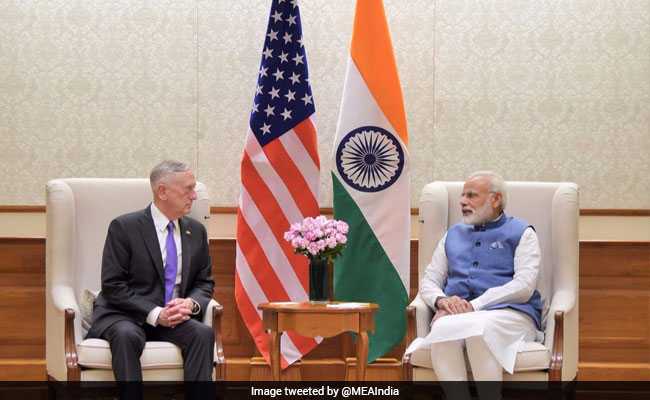 New Delhi:
US Defence Secretary James Mattis arrived in New Delhi on Monday and was greeted by Joint Secretary Shambhu Kumaran. The Pentagon chief arrived today for a 48-hour trip -- the first to India by any member of President Donald Trump's cabinet. He met Prime Minister Narendra Modi and Defence Minister Nirmala Sitharaman in Delhi. This is the first Cabinet-level visit to India under the Trump administration.
Here are the highlights of James Mattis' India visit: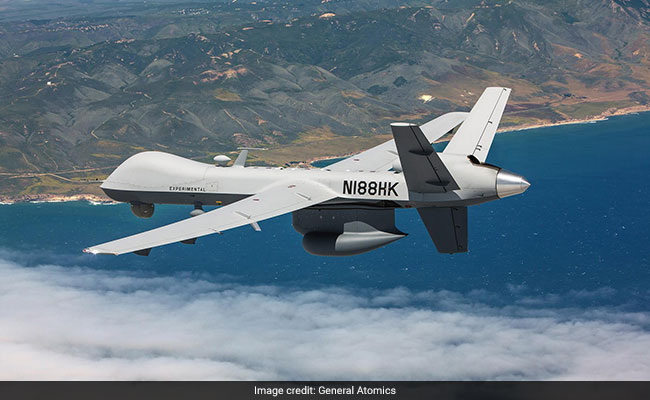 With Eye On China, India May Buy `Unarmed' Guardian Drone From US
On top of the agenda during James Mattis' visit is the sale of 22 Sea Guardian remotely-piloted vehicles, a $2 billion sale that could see the Indian Navy acquire the world's most advanced maritime reconnaissance drone. Senior officials monitoring the progress of the deal have told NDTV, "Sea Guardian is top of Secretary Mattis' agenda" and that "maritime security is in common interest due to Chinese aggression with submarines in the Indian ocean, so this platform is a military and diplomatic message to all."