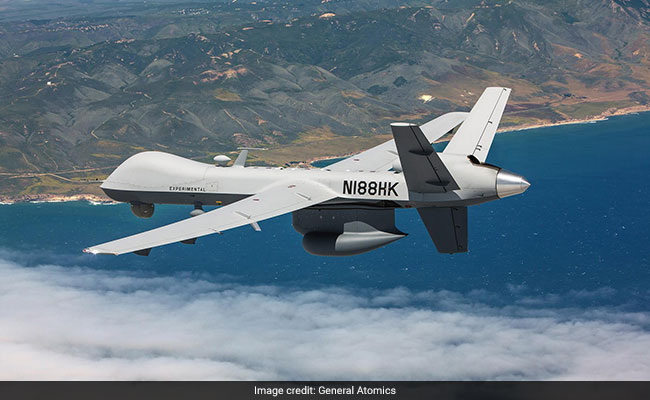 Highlights
US Secretary of Defence James Mattis visiting India this week
Indian Navy could get world's most advanced maritime reconnaissance drone
China has deployed nuke attack submarines in Indian Ocean region
New Delhi:
When US Secretary of Defence James Mattis flies out to New Delhi later today, his top priority will be to try and ensure that the new India-US "major defence partnership" ends up being more than a talk-shop on strategic issues of mutual concern.
On top of the agenda is the sale of 22 Sea Guardian remotely-piloted vehicles, a $2 billion sale that could see the Indian Navy acquire the world's most advanced maritime reconnaissance drone. Senior officials monitoring the progress of the deal have told NDTV, "Sea Guardian is top of Secretary Mattis' agenda" and that "maritime security is in common interest due to Chinese aggression with submarines in the Indian ocean, so this platform is a military and diplomatic message to all."
Significantly, NDTV has learned that while the drones India is looking at will come unarmed, they are fully weapons-capable and will come with seven external stations for carriage of payloads. This payload could eventually include Hellfire air-to-surface missiles presently being acquired by the Indian Air Force and Army along with 22 US-built Apache attack helicopters India first contracted in September 2015 in a $3 billion contract. In August, the government cleared the Indian Army's acquisition of six more Apaches which would come armed with the same missile.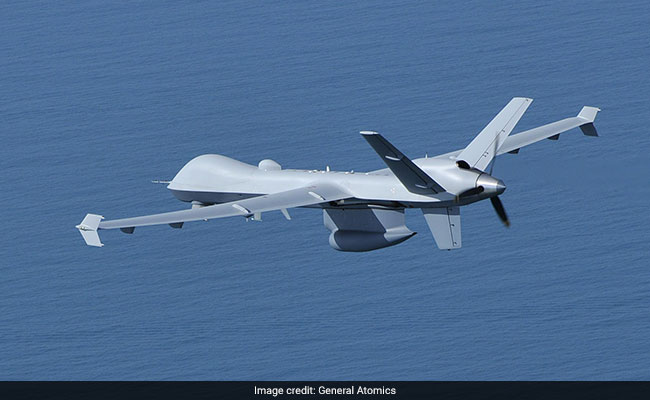 In December last year, towards the end of Barack Obama's final term as President, the US Congress passed an amendment called "Enhancing Defence and Security Cooperation with India," which eventually resulted in India being designated a "major defence partner," a designation reaffirmed during the visit of Prime Minister Narendra Modi to the US in June this year. If a deal for the drones is concluded, this would be the first US sale of the Sea Guardian to a non-NATO partner nation and the first sale of an extremely sensitive US system under India's "major defence partner" status.
The Sea Guardian Multi-Mission Maritime Patrol Aircraft can fly non-stop for 27 hours at an altitude of 50,000 feet. It can be remotely piloted or operate fully autonomous missions. Equipped with a multi-mode maritime radar, the Sea Guardian can observe the movement of Chinese warships and submarines when they surface.
Over the last three years, China has deployed nuclear attack submarines in the Indian Ocean region along with fleet support ships and warships, apparently to fight piracy off the coast of Somalia. The Indian Navy believes that the Chinese presence in these waters has less to do with the fight against lightly armed Somali pirates and more to do with Beijing's elaborate plans to strategically encircle India by establishing ports and military facilities in the Indian Ocean region such as its new logistics hub in Djibouti in the Horn of Africa.
Earlier this year, the Commander of the US Pacific Command Admiral Harry Harris said there was nothing to prevent a Chinese aircraft carrier battle group from sailing into the Indian Ocean at any time. According to the Admiral, "I believe India should be concerned about the increased Chinese influence. If you believe there is only a finite amount of influence in the region, then whatever influence that China has is influence that India doesn't have.''
In detecting the movement of Chinese warships across its area of interest, the Indian Navy has been relying heavily on its fleet of US-made Boeing P8-I anti-submarine warfare jets. The Sea Guardian is designed to work with the P8-I and can share information through a datalink. Significantly, both the P8 and the Sea Guardian would be able to share tactical data (such as the location of ships under surveillance) with US platforms in real time if India were to sign the Communications Compatibility and Security Agreement (COMCASA). COMCASA allows the secure exchange of military information between US military partner nations.
According to Dr Vivek Lal, Chief Executive at General Atomics, which builds the Sea Guardian, the US willingness to sell the Sea Guardian is a clear indicator of the willingness of Washington to transfer some of its most sensitive military technology to New Delhi. "Not only will this platform enhance India's capabilities in the areas of maritime domain awareness and security, but the interoperability between both strategic partners will contribute to security across the region," said Mr Lal who has been recognised by the University of Cambridge as one of the world's top scientists of the twentieth century.
India's interest in US drones doesn't end with the Sea Guardian. In April this year, the Indian Air Force wrote to the US government looking at the possibility of acquiring the more advanced Avenger armed drone, a high-speed multi-mission Remotely Piloted Aircraft which can carry out "time-sensitive strike missions over land or sea." Powered by a turbofan jet engine, unlike the propeller driven Sea Guardian, groups of Avengers, which can fly at more than 740 kilometres per hour, can be deployed to ``swarm" enemy positions by overwhelming defences by their sheer numbers. According to sources, the "next step after this is 5 squadrons of Avengers for the IAF for which the IAF has written a letter of request to the US government." A deal for Avengers, which could be worth a reported $8 billion "is being considered by the White House for approval after a Guardian deal is signed."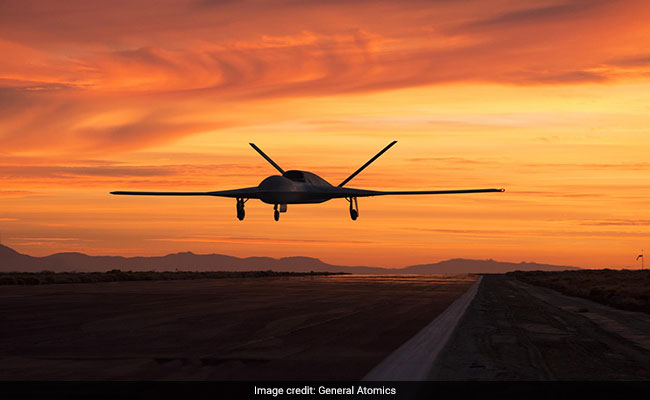 The US Secretary of Defence will be in New Delhi between September 26 and September 28. He will participate in a wreath-laying ceremony at India Gate and will meet PM Modi and Defence Minister Nirmala Sitharaman. According the US Department of Defence, "The secretary will emphasize that the United States views India as a valued and influential partner, with broad mutual interests extending well beyond South Asia."