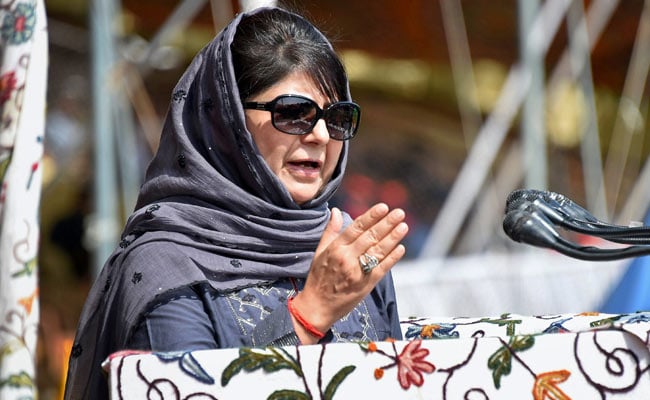 Jammu:
Jammu and Kashmir Chief Minister Mehbooba Mufti on Friday said the Army had not filed any counter FIR in a firing incident in Shopian district in which three civilians were killed.
"A day after the police filed an FIR into the firing incident, the Army filed a report about the incident in a police station. That report has been kept on record with the already filed FIR into this incident," she told the state assembly.
The clarification followed a statement by former Chief Minister Omar Abdullah in the Assembly in which he said that since the Army had filed a counter FIR, the state government should constitute a high-level Special Investigation Team to probe the incident.
Meanwhile, Mehbooba Mufti said the Armed Forces Special Powers Act (AFSPA) could not be revoked given the present security situation in the state.
"There was a time when people would desert villages whenever there was an anti-militancy operation in the area. The bitter truth is that today people from adjacent villages come to throw stones at the security forces during such an operation. Time is, therefore, not ripe to revoke AFSPA," she said.