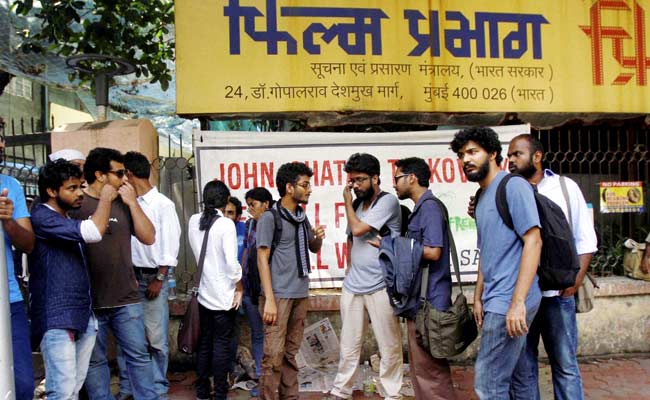 Mumbai:
The fourth round of talks between the agitating students of the Film and Television Institute of India and government officials to resolve a 120-day-long standoff has been inconclusive.
The two sides however agreed to take the dialogue to the ministerial level. For about four months now classes have been suspended at FTII over the Centre's appointment of small-time TV actor Gajendra Chauhan as chairman of the premier institute in Pune.
The students will now be meeting Minister of State for Information and Broadcasting Rajyavardhan Singh Rathore next week.
In a statement issued after the talks, the students said the meeting is likely to take place on October 13 or 14 in New Delhi.
"We discussed with officials at length our core issues such as dissolution of the governing council and removal of Chauhan as chairman of the FTII Society (larger body comprising governing and academic councils) and next time when we meet with the MoS, we would discuss these contentious appointments," students' spokesperson Vikas Urs said.
"We also proposed that the I&B Secretary work as the acting chairman of the Society till the impasse is over. We would put across this proposal before the MoS," said Mr Urs. The meeting lasted one-and-half-hour and was presided by Information and Broadcasting Ministry Secretary Sunil Arora.