Highlights
Nitish Kumar has formed new government with BJP
But he will not back its Vice President candidate, Venkaiah Naidu
He will support opposition's candidate, Gopalkrishna Gandhi
For the approaching election of Vice President, Nitish Kumar will stick to his new pattern of supporting the candidate of the team he is not playing for. In this case,
Gopalkrishna Gandhi, Mahatma Gandhi's grandson
, who is the nominee of the opposition and not the BJP, with whom Mr Kumar
runs his government in Bihar as of last week
.
KC Tyagi, a senior leader with Mr Kumar's party, said on Sunday, "We have not changed our stand. You will come to know when the time is appropriate." But his colleague, Vashishtha Narayan Singh, who heads the Janata Dal United or JDU in Bihar, was far more direct about who the party will back for Vice President: "Our leader Nitish Kumar has given his word. There is no going back."
The reason for the debate over
who Mr Kumar will side with
is his decision last week to
end his alliance with Lalu Yadav
and the Congress, with whom he ran Bihar for two years. Mr Kumar replaced that arrangement with a
resurrected partnership with the BJP
, with whom he split in 2013.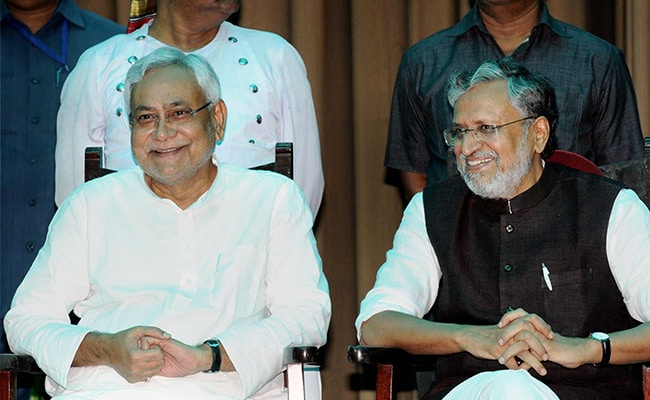 Before the dramatic reconfiguration, he had announced that he would back Mr Gandhi, who was chosen as
the Vice Presidential candidate of 18 parties
who are experimenting with working together to determine if they can combine in 2019 to present a formidable challenge to the re-election of Prime Minister Narendra Modi. Despite being a pivotal leader of the anti-BJP league, Mr Kumar's support of its candidate for Veep was not assumed. That's because in the election for President of India, he swivelled over to the BJP to help elect its nominee, Ram Nath Kovind. His going renegade was a stress point for his equation with his then allies. But the break came over Lalu Yadav and his son, Tejashwi Yadav, being charged with corruption by the CBI.
At 28,
Tejashwi Yadav was the Deputy Chief Minister of Bihar
, an office he refused to exit after the corruption cases despite strong nudging from Mr Kumar. After three weeks of fencing, the Chief Minister dramatically announced his own resignation, ending the Grand Alliance or Maha-Gatbandhan in Bihar - and winding the plans for a national and much enlarged avatar of the partnership for 2019.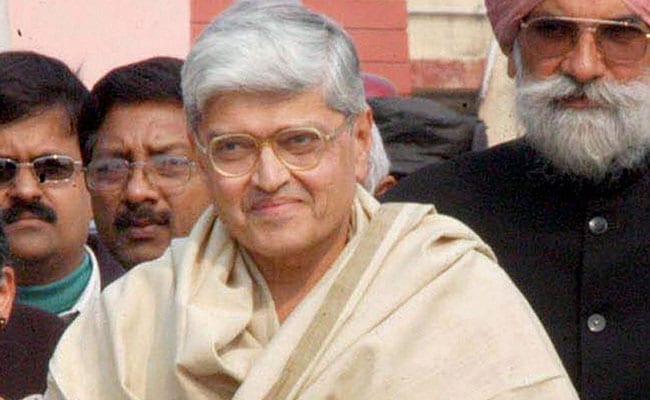 The Vice President
will be elected on August 5
. The BJP's contender is former union minister Venkaiah Naidu. The party and its allies are placed to win. Which is why Mr Kumar's support for the rival candidate is not posing the first challenge to his new political cooperative with the BJP in Bihar. Sources in his party also said that he has made it clear that while he is league with the BJP, he has not yet re-entered its national coalition which he quit four years ago over its choice of Mr Modi as presumptive prime minister. To underscore this, he picked 14 ministers from his own party on Sunday for Bihar,
while allowing 13 to the BJP
to distribute as it saw fit among its own leaders and allies in Bihar. If Mr Kumar had signed up for the national coalition, they said, he would in concert with the BJP have assigned ministries to all players.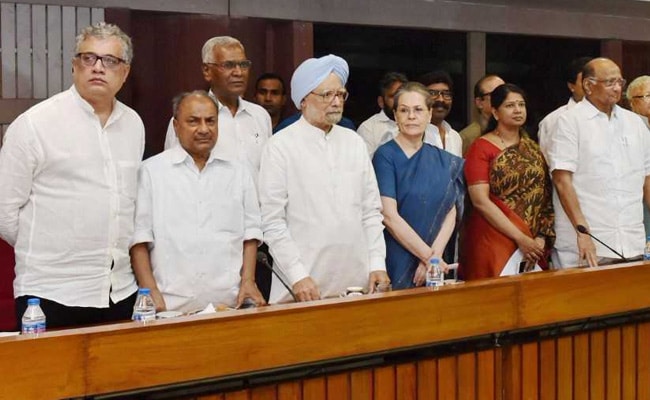 The BJP, aware that the election for Vice President is anything but a cliffhanger, can also afford to be generous in its assessment that Mr Kumar cannot afford to renege on his commitment to Mr Gandhi this far into the game.
For now, the feeling of being back in business with Mr Kumar and exiling another government of the opposition remains warm and fuzzy.
Get Breaking news, live coverage, and Latest News from India and around the world on NDTV.com. Catch all the Live TV action on NDTV 24x7 and NDTV India. Like us on Facebook or follow us on Twitter and Instagram for latest news and live news updates.