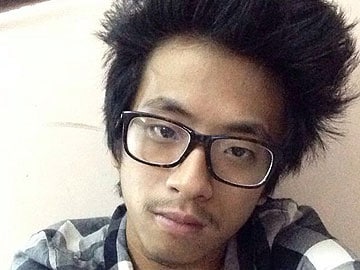 New Delhi:
The law should be changed to punish discrimination of people from the northeast and social networking sites should be monitored strictly, a committee has recommended to the Centre in a report that examined the death of Arunachal Pradesh student Nido Tania in January.
NDTV has accessed details of the report by the MP Bezbaruah committee, currently being examined by the home ministry. It says the Indian Penal Code should be amended to deal with such hate crimes and the law should be changed "within the framework of the Constitution."
It says law enforcement agencies, armed forces and public service providers should be sensitized and there should be "strict watch on social media like Facebook, Twitter, YouTube" for possible triggers like hate speeches.
Nido Tania, 20, died hours after he was beaten with iron rods and sticks by a group of men after he had an altercation a shopkeeper and others at the Lajpat Nagar market in south Delhi on January 29.
The Bezbaruah committee said the "media should be careful" when reporting such incidents, but hasn't recommended any guidelines. It said "institutions and buildings of national importance" should be named after landmarks and icons familiar to the northeast.
Bollywood films and TV serials should be used to promote understanding of the Northeastern states, the report suggests.
Those from the northeast should also help reduce the gap by making more effort to integrate with and "adjust" to the culture in which they live and work, says the report, adding that they should make an effort to learn the local language.