Highlights
Egyptian woman underwent stomach-stapling in Mumbai
Release from hospital amid media scrum being questioned
Video shows she was given no privacy as she left
Mumbai:
A new video exposes the lack of privacy for Egyptian Eman Ahmed as she was released from a hospital in Mumbai two days ago. In the video, the woman who arrived in India as the world's heaviest is brought towards the media in a wheelchair. Her sister, Shaima, distressed at the jumble of cameras and reporters,
breaks down
. She is consoled by doctors from Abu Dhabi where Ms Ahmed was flown from Mumbai.
The manner of Ms Ahmed's departure
after three months in Mumbai's Saifee Hospital has caused public anger and demands for introspection by both the media and the doctors who treated her. They have denied allowing reporters inappropriate access to ensure maximum publicity for the improved condition of the 37-year-old who, after bariatric surgery or stomach-stapling, now weights 176 kilos.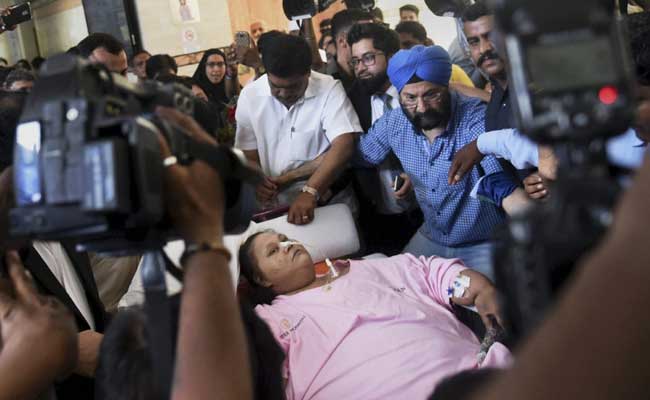 Yesterday, Dr Muffazal Lakdawala,
the lead surgeon handling Eman's treatment
, told NDTV: "She was plethora of diseases. Now, we have been able to send her on a wheelchair."
Ms Ahmed's sister had earlier
accused the doctors of lying
about her sister's weight loss. They said she was upset at being told that it was time for Ms Ahmed's free-of-cost treatment to end and for her to return to Egypt.
Yesterday, doctors from her new hospital in Abu Dhabi, where she will spend a year in physiotherapy,
shared footage of her arrival and a luxurious room
where she will stay.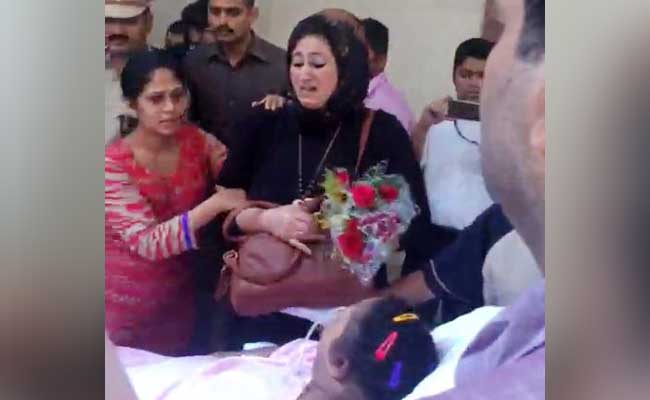 Shaina NC of the ruling BJP in Maharashtra who mediated between Ms Ahmed's sister and the Saifee Hospital staff has said the 37-year-old received quality care and chose to be treated in Mumbai above other options.
The patient had arrived in Mumbai on. Specially refurbished cargo plane. She had not left her apartment in Egypt for nearly two decades.