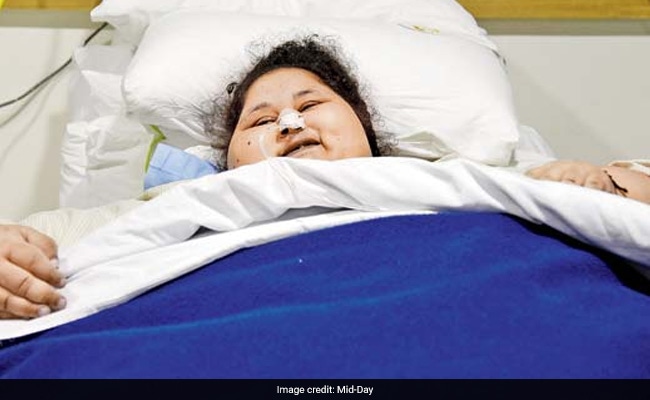 Mumbai:
Egyptian national Eman Abdulati, 37, who won the hearts of Mumbaikars with her resolve to fight obesity, is no more. Abdulati passed away at 4.35 am on Monday at Burjeel Hospital in Abu Dhabi, following medical complications. She had arrived in Mumbai in February this year and lost 330 kg under the supervision of a team of Mumbai doctors. In a controversial move, her family had decided to move her to Abu Dhabi in May.
Once the world's heaviest woman and weighing 500 kg, Abdulati was under the supervision of over 20 doctors from different specialities, who were managing her medical condition from the time she arrived in the UAE.
According to medical experts at Burjeel Hospital, she died due to complications from the underlying comorbid conditions, including heart disease and kidney dysfunction. Her family has expressed their appreciation for the doctors at Burjeel. "Our prayers and heartfelt condolences go out to her family," read an official statement from the hospital.
Abdulati's medical treatment first began in Mumbai, when reputed bariatric surgeon Dr Muffazal Lakdawala, decided to take on the challenging case. She arrived in the city weighing 500 kg, and was around 176 kg, when she was discharged from Charni Road's Saifee Hospital on May 4.
Her attending nurses, hospital staff and other caregivers, who fondly called her Sweetie, are yet to come to terms with the news of her death.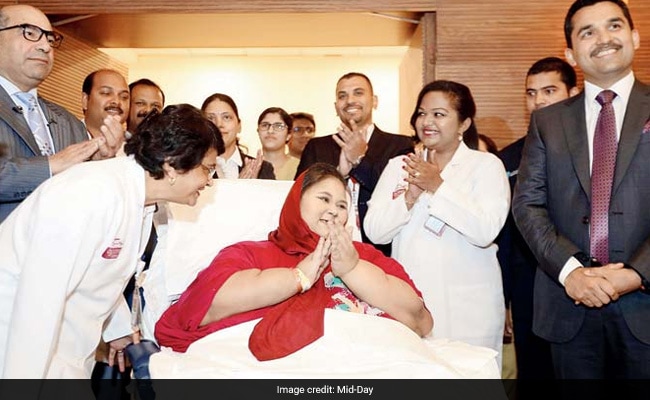 When mid-day spoke to Dr Aparna Govil Bhasker, bariatric surgeon with Saifee Hospital, who was part of the team that treated Abdulati in Mumbai, she said, "It was a mistake to take Eman out of India. She would have stayed here until her health had improved. But, the family didn't trust us despite all our efforts and suggestions. It is a big shock for us because she was [like] our child. I have no words to express my sorrow."
mid-day tried contacting Abdulati's sister Shaimaa but she remained unavailable until the time of going to press.
(Except for the headline, this story has not been edited by NDTV staff and is published from a syndicated feed.)