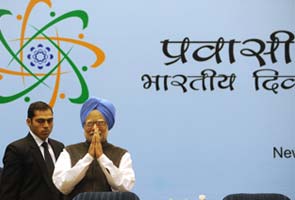 New Delhi:
In a major victory for transparency seekers and ordinary Indians living abroad, the centre has given its in-principle nod to allow the sale of Indian Postal Orders (IPOs) through the internet to citizens living abroad. While the details are still being worked out, the decision follows the RBI giving its nod to allowing Indian citizens to purchase IPOs through the net using their credit cards.
If things stay on track then soon Indians abroad would be able to log on to the department of posts website and register themselves. After doing so, they would need to upload a copy of their passports as proof of citizenship and then make the payment for the RTI online. The plan is to also allow them to then directly file their RTI query related with central government departments online. The department will then send the RTI directly to the concerned information officer who would also be able to log on and verify that the payment has been made.
RTI applications to government departments and public authorities have to be accompanied with an application fees. For the central government officers and departments, this fees is 10 rupees with each application and can be paid either in cash or in the form of a draft or IPOs. While hundreds of thousands of RTIs have been filed since the RTI Act was passed in 2005, Indians abroad have had a tough time arranging the fees and asking their government for information.
Efforts to make it easier for Indians abroad to file RTIs got a further impetus when Delhi-based RTI activist Lokesh Batra had gone to the US for 2 months to visit his daughter several years ago. Mr Batra who typically files several RTIs a month, quickly realized that filing RTIs from the US was not easy. The Indian consulate also told him that it could only accept those applications which were addressed to it or the MEA.
Mr Batra then started a petition signed by several hundred Indians across the world asking the government to simplify the process. While the new system will make it easier for Indians abroad to access information from the central government, several states have evolved their own set of rules and fees for giving information.
Recently the Chattisgarh Vidhan Sabha hiked its fees to 500 rupees for each RTI query prompting sharp criticism from campaigners and transparency seekers who say that such moves will only make it harder for ordinary citizens to exercise their Right to Information.