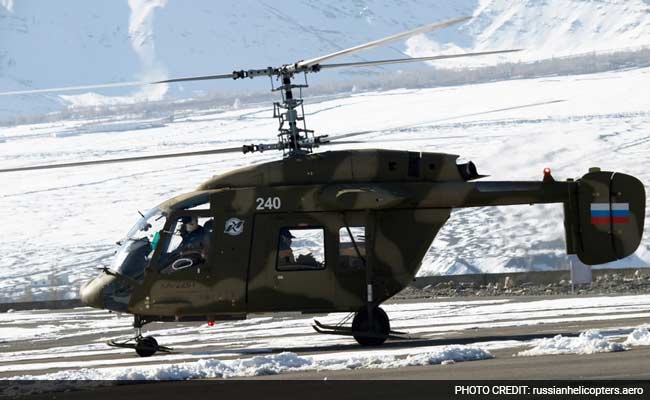 New Delhi:
Defence Minister Manohar Parrikar has given a go ahead to major changes in how India buys its defence equipment. Priority will be given to indigenously designed, developed and manufactured defence equipment, Mr Parrikar has said.
'Designed in India' will be emphasised, as this will not only help the country retain Intellectual Property Rights, but also build an "eco- system" for manufacturing defence equipment, it is felt.
To continue with Prime Minister Narendra Modi's Make in India push, under the new rules, indigenously made defence equipment must have at least 40 per cent Indian components. If the design is not Indian, 60 per cent of its components must be Indian.
To encourage research and development in the private sector, the department of defence production will bear 90 per cent of design and development cost of major systems.
Small and medium scale industries will be given from Rs. 3 crore to 10 crore in funding for design and development and contract within 24 months. "If we cannot give them the contract, then we propose to refund their entire cost," the minister said.
"I will try to ensure that at least 30% of our procurement is sourced from them. Defence public sector companies have been instructed to source as much as possible from small and medium industries," he added.
Also, the earlier practice of off-set, where a foreign vendor had to source a percentage of the contract from Indian companies, has been changed. Off-set will be applicable for contracts worth over Rs. 2,000 crore.
The entire focus, including that of looking for strategic partners to manufacture critical equipment like fighter jets encourages business and enterprise in India, "therefore we didn't think fit to continue with the previous off-set policy," the Defence minister said.
A special committee will take calls on anomalies that come up during procurement.
India has embarked on a massive defence modernisation programme and during his recent visits abroad, PM Modi has emphasized that the manufacturing should be done in India.
While in the US recently, PM Modi conveyed that message to various corporate leaders, including Lockheed Martin Chairman Marillyn Hewson and others.
A chunk of defence equipment, including Russian Kamov helicopters, Sea Fighter Jets and artillery guns will soon be made in India.