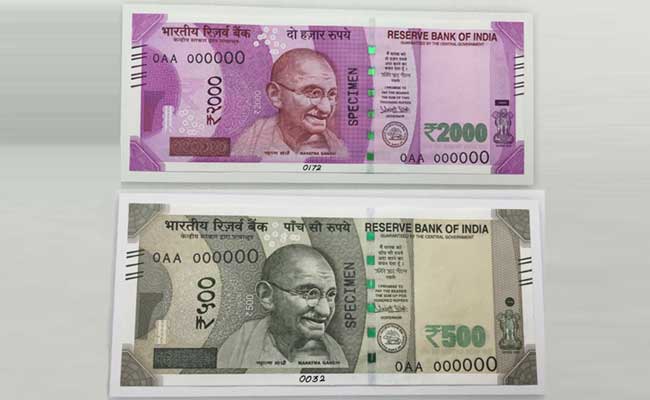 New Delhi: The new "high-security" currency - Rs. 500 and Rs. 2,000 notes - will be available in ATMs on Friday, said Finance Secretary Ashok Lavasa.
Here are the 10 latest developments in this big story:
Prime Minister Narendra Modi made the surprise announcement last night that the highest-domination notes of Rs. 500 and Rs. 1,000 are now just "worthless pieces of paper".
The notes have been banned to fight back money and money-laundering, he said. The PM assured that the discontinued notes can be deposited in banks and post office savings accounts before the end of the year.
New bills for Rs. 500 and Rs. 2,000 are being printed and will be sent to banks. They will be in limited supply initially, necessitating a cap on how many are available to an individual.
The old notes will be accepted till Friday at government hospitals, ticket counters of railways, public transport and airlines, milk booths petrol stations and crematoriums.
The government today extended the use of the old notes to metros till Saturday. This morning, metro stations had announced that they would not accept old Rs 500 and Rs 1,000 notes.
E-commerce companies like Flipkart and Snapdeal have temporarily disabled their "cash-on-delivery" option. Amazon said in a message: "We have disabled COD for you to save cash for essential payments".
Gold prices today shot up to a three-year high of Rs 31,750 per ten gram, gaining a whopping Rs 900. "The bullion demand has got a boost as people having huge funds in cash, were seen converting their wealth into gold as a safe-haven", Rakesh Anand, a Delhi-based jeweller, was quoted as telling the Press Trust of India.
The latest move is estimated to more than double annual growth at online payment companies.
Starting Friday, people can swap old notes for new for upto Rs. 4,000 (the limit will be removed on the 24th).
Banks are closed today while they prepare for the transition.
Get the latest election news, live updates and election schedule for Lok Sabha Elections 2019 on ndtv.com/elections. Like us on Facebook or follow us on Twitter and Instagram for updates from each of the 543 parliamentary seats for the 2019 Indian general elections.