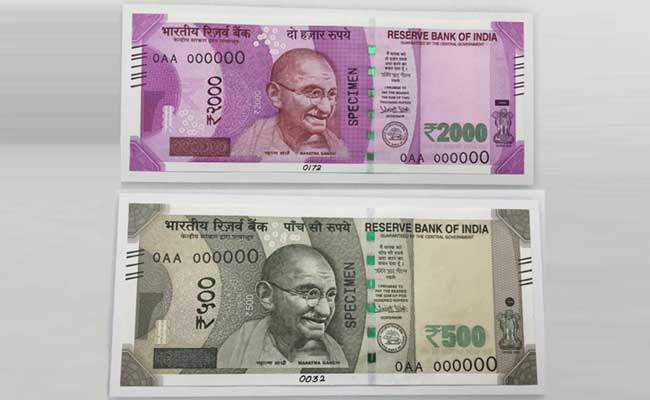 Highlights
RBI to issue limited number of Rs 500, Rs 2000 notes from Nov 10
ATM withdrawals capped to Rs 2000 till November 11
Banks, ATMs have been ordered to remain shut on Wednesday
New Delhi:
Senior government officials and Reserve Bank of India chief Urijit Patel today revealed what the new Rs 500 and 2000 notes will look like, announcing that these will be launched on Thursday, November 10.
They were addressing a press conference to details next steps after Prime Minister Narendra Modi announced in an address to the nation that Rs. 500 and Rs. 1,000 denomination notes are being withdrawn from midnight. He said that such notes will become "mere paper".
PM Modi said this was being done to tackle the menace of black money in the country, which has sapped the economy.
The new series of Rs 500 notes, said economic affairs secretary Shaktikanta Das, will be called the Mahatama Gandhi series of bank notes and they also carry a picture of Delhi's Red Fort.
The 2000 rupee note that is being introduced carries an image of the Mangalyaan to celebrate India's Mars mission, he said.
Control rooms are being set up at the Reserve Bank and the Department of Economic affairs in the finance ministry to help in the transition.
Tomorrow, Wednesday, the officials said, will be a bank holiday and the treasury will also be closed. Mr Patel said the production of the new high denomination notes had been ramped up "as of today and over the past months... hence it was decided to introduce the scheme that the PM has announced.
Mr Das called the government's decision to cancel the Rs 500 and 1000 notes "a very bold, powerful and decisive step" to fight black money.