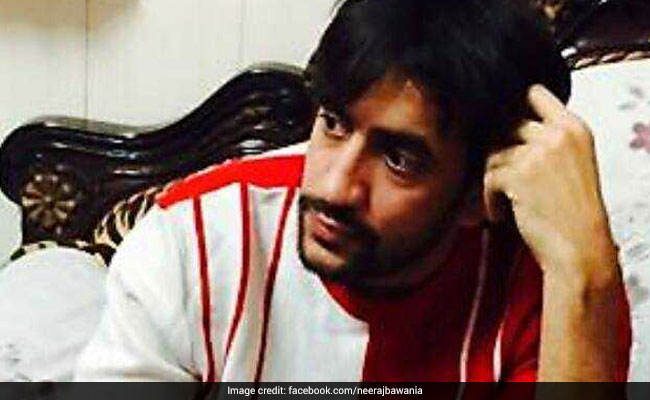 New Delhi:
Neeraj Bawana is a "hardcore criminal" who cannot be shifted from the high security ward and cannot be given a TV set due to his misconduct in the prison, the Tihar Jail authorities told a Delhi court today.
The jail superintendent made the submission in a report filed after a court order on the
plea of the gangster, who went on hunger strike demanding a TV set and other facilities
in jail or be shifted to other ward, saying he was filing such petitions before various courts to put "undue pressure upon the jail administration for ulterior motives".
The report, filed before Chief Metropolitan Magistrate Deepak Sherawat, also said that the jail authorities have not violated any law by keeping him in a high security ward.
"It is submitted that all basic human needs and facilities like food, water, medicines etc are provided to prisoner Neeraj as provided to other prisoners. However, his request to provide TV in his cell has not been considered at this stage by the Director General (DG), Prisons, in view of his past bad jail conduct," the report said.
Neeraj went on hunger strike on March 19 and filed an application in the court through advocate M S Khan seeking a direction to the jail authorities to provide him facilities including proper food, medicines, TV set or else be shifted from his cell in the high risk ward of the jail. The court had sought a report from the jail authorities on the same.
In its report, the jail superintendent said "the prisoner is a hardcore criminal /gangster who is operating gang with his several aides inside and outside jail. It was very much required to break his nexus with his associates for maintaining peace and discipline in jail. Hence, his lodging in high security ward of this jail was obligatory.
"He has threatened and shaken the conscience of the public or world outside and the prisoners inside by committing double murder in a jail van, thus, his name became a threat to the public as recorded by the police authorities also. Several cases of extortion and murder are registered against him during judicial custody."
He is involved in total 15 heinous criminal cases for commission of offences in Delhi and other states which speak volumes of his criminal past and present, the report said.
It also termed him "a dangerous criminal" and said in order to maintain peace and discipline in jail, he has been kept in high security ward of the jail which has an independent security system.
"He is a habitual jail offender, has committed jail offences and punished for possessing prohibited articles including mobile phones," the report said.
The gangster had written a letter in this regard to the Chief Justice of India, the Chief Justice of Delhi High Court and the Director General, Prisons. He had also in October last moved a city court, seeking directions to the Tihar Jail authorities to provide better hygienic conditions to the inmates.
He has been charge sheeted in various cases including the offences under the Maharashtra Control of Organised Crime Act (MCOCA).