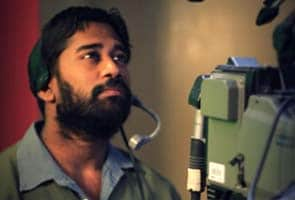 New Delhi:
It has been over two months since Ravi Nibhanapudi, who works with NDTV, went on a holiday to Mcleodganj in Himachal Pradesh and didn't return.
Ravi, 27, is an assistant producer with NDTV and went missing from Mcleodganj on November 24. He was travelling alone.
For mother Suguna Nibhanapudi, a heart patient, the hunt to find her son has been traumatic. "My elder son and I went for one month and searched for Ravi, took his posters, went to all possible places but couldn't find him," she says.
Not to be discouraged, Suguna, who is 58, is returning to Himachal again. "I feel I will find my son soon," she says.
Family and friends who last spoke to Ravi say he was going to Triund, a popular trek near Mcleodganj. When no news came from him for two days, the family alerted the police.
NDTV too sent a three-member team to find Ravi. With the police and local trekkers, they searched routes around Mcleodganj.
The last footage of Ravi is from a CCTV at the Mcleodganj chowk. It shows him looking at some papers and taking the road towards Bhasgu temple.
If you have any information about Ravi, please contact NDTV at 011-26446666.