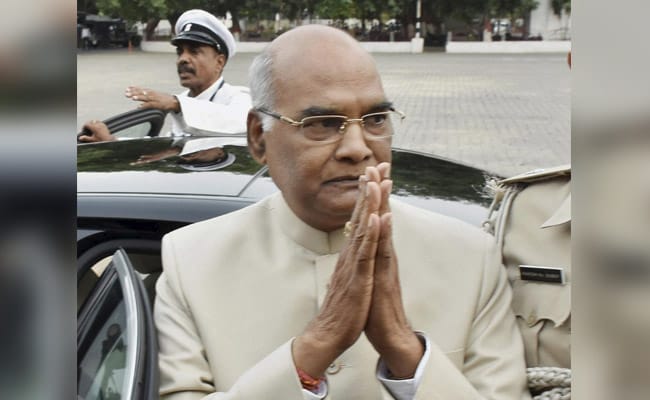 New Delhi:
National Democratic Alliance's
Presidential candidate Ram Nath Kovind
will visit Jammu and Kashmir today as a part of his nationwide tour to seek support of lawmakers for the July 17 election. The former Bihar governor will be accompanied by Union Minsiter Venkaiah Naidu during his visit to the state. Meanwhile, the
filing of nominations for the presidential election 2017 ended today
with 64 papers, including that of Mr Kovind and opposition candidate
Meira Kumar
, being filed so far.
Mr Naidu will also be accompanying Mr Kovind during his visit to Telangana and Andhra Pradesh on July 4.
Lok Sabha and Rajya Sabha members, besides lawmakers from all state assemblies, comprise the electoral college, totalling 10,98,882 votes.
The vote value of a member of the Lok Sabha or the Rajya Sabha is 708, while that of a legislator would depend on the population of the state he or she represents.
Meanwhile, Mr Naidu hit out at the Congress for saying that it would contest the presidential election based on ideology.
"Issue in presidential election is commitment to the Constitution. Some friends are confusing by talking about ideology. Extending tenure of Parliament and imposing Emergency is the ideology," he said.
Taking at a dig at opposition presidential candidate Meira Kumar, Mr Naidu said, "Congress party remembers conscience conveniently and even now it has conveniently asked the collegium to go for conscience vote".