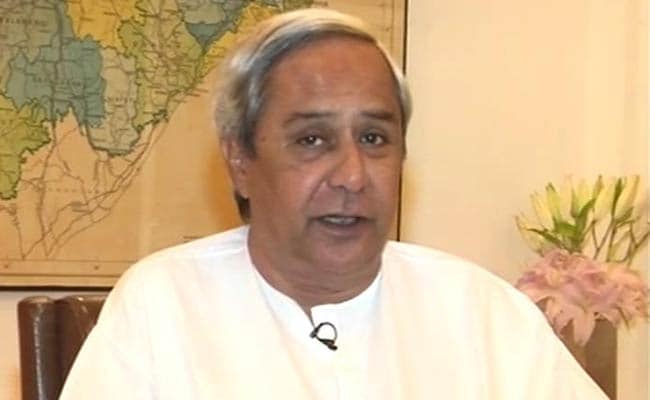 Bhubaneswar:
With flood situation in northern Odisha districts turning grim, Chief Minister Naveen Patnaik today asked officials to evacuate people to safe places and send ODRAF personnel to affected areas for rescue operation.
Incessant rains in upper catchment areas has triggered floods in Budhabalang, Baitarani and Subarnarekha rivers and the state government asked the district administration of Jajpur, Bhadrak, Balasore and Mayurbhanj to evacuate people to safe places and deploy Odisha Disater Rapid Action Force (ODRAF) and fire services personnel for search and rescue operations.
The district administration of Jajpur had already engaged personnel of ODRAF in the flood affected areas.
Reviewing the flood situation, Mr Patnaik asked the officials to remain alert round the clock as Subarnarekha river is swelling, said water resources secretary PK Jena, who attended the meeting.
"The flood situation in Subarnarekha is grim while the water levels have been falling in rivers Baitarani and Budhabalang as there was no major rainfall last night," he said.
One breach each has developed in the embankments of rivers Subarnarekha and Baitarani.
A breach in the river embankment of Subarnarekha at Dahamunda village in Balasore district caused flood in some villages, Mr Jena said, adding, another breach in the embankment of Baitarani river near Ganeswarpur in Jajpur district had also inundated some areas.
Mr Jena said the situation was, however, under control as officials of water resources department were engaged in closing the breaches on war footing.
The Chief Minister has also asked the officials to remain on high alert in Baliapal, Bhoigari and Basta blocks in Balasore district as the water level in river Subarnarekha is on rising trend, he said.
Mr Patnaik has also asked officials to deploy ODRAF teams in Balasore district immediately.
The water level of Subarnarekha river has crossed the danger level at many places, Mr Jena said adding the situation has become grim as the authorities of Galudihi dam in Jharkhand released about 1.9 lakh cusec of water last night.
With excess flood water passing through the system due to the discharge from Jharkhand, the Odisha government has decided not to release water to Subarnarekha river from Rengali Dam today, he added.