The BJP today announced 20 committees that will manage the party's poll campaign for 2014 under the leadership ahead of Narendra Modi.
BJP leader Ananth Kumar announced the list of 20 campaign committees for the 2014 elections at the BJP Headquarters in New Delhi. All campaign committees will be steered by Narendra Modi. Here's a list of who gets what:
Goshna Patra committee (Manifesto committee): Murali Manohar Joshi
Electronic campaign, print media campaign will be looked after by Sushma Swaraj, Arun Jaitley, Amit Shah & Dr. Sudhanshu Trivedi.
Vishesh Sampark Kalyan committee (Which will connect the cadres): Nitin Gadkari, CP Thakur, Dr, Jaykar Jain, Murdula Sinha, Kalraj Mishra, Kiran Maheshwari
North East Visheh Aabhiyaan (Special Campaign for Northeast): SS Ahluwalia, Tapir Gaon, Padmanab Acharya, Kiran Rijju
Commission on legal matters and issues related to Election Commission: Satpal jain, Bhupendra Yadav
Information Communication Committee (From Twitter to Facebook to WhatsApp): Piyush Goyal
Committee to connect with emerging voter population: Amit Shah, Navjot Singh Sidhu, Trivendra Rawat Pooja Mahajan
Pamphlets, booklets committee: To be headed by Balbir Punj. Other members: Prabhat Jha, Vinay Shahastrabuddhe
Co-ordination for transport: To be done by Mukhtar Abbas Naqvi, Anil Jain

Yesterday, the BJP's parliamentary board, made up of its top 12 leaders, met and after two hours of deliberations created the 15 committees which will be headed by party general secretaries and other key leaders.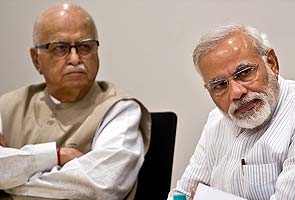 BJP ready with 2014 campaign plan, team headed by Modi to be announced today
The BJP is ready with its election campaign battle plan and is expected to announce about 15 committees to manage different aspects of the BJP's election campaign under the stewardship of Gujarat Chief Minister Narendra Modi today.