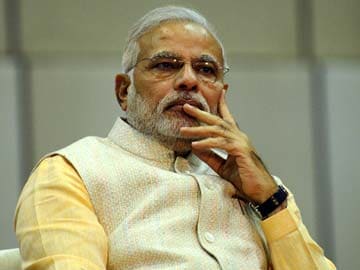 New Delhi:
Prime Minister-designate Narendra Modi spoke to the Indian ambassador to Afghanistan Amar Sinha and assured support to the staff at the Indian consulate that was attacked by gunmen, an official said today.
"PM designate Narendra Modi following events related to attack on India's consulate in Herat. Speaks to Amb Sinha in Afghanistan. Bolsters morale of all staff in India's Missions in Afghanistan," Syed Akbaruddin, external affairs ministry spokesman, said in a tweet.
"Narendra Modi assures all support to brave staff at Consulate in Herat," added Mr Akbaruddin.
The Indian consulate in Herat was attacked by at least three gunmen early today. One of the attackers was shot dead while he was attempting to scale the consulate wall.
Narendra Modi will be sworn-in as prime minister on May 26.