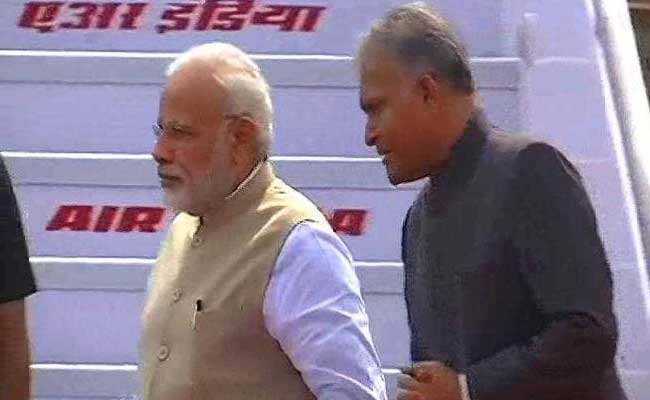 PM Narendra Modi today arrived in Delhi after his two nation day to China and Myanmar. During his visit he attended the two-day BRICS Summit in Xiamen. Prime Minister Narendra Modi arrived in Myanmar's capital Naypyidaw on Wednesday. He met Myanmar President Htin Kyaw. According to officials, the two discussed the issue of rising violence in Myanmar's western state of Rakhine. PM Modi also pushed for greater progress on Indian infrastructure projects. Keeping his promise of 'Act East' policy, it was PM Modi's first bilateral visit to Myanmar where he cemented ties, especially with China strengthening its influence on the country. Foreign Ministry official Sripriya Ranganathan had said earlier that the best way to reduce tension in Rakhine is through development efforts, such as the Kaladan transport project there. PM Modi met Myanmar leader Aung San Suu Kyi and visited the heritage city of Bagan and a Hindu temple. He also spoke about a trilateral highway project connecting India's northeast with Myanmar and Thailand.
Here are the highlights of PM Modi's visit two nation visit:
PM Modi to took twitter to thank the Myanmar government.
He tweeted:
My Myanmar visit covered significant ground in giving a much needed impetus to India-Myanmar relations & deepening bilateral cooperation.

- Narendra Modi (@narendramodi) September 7, 2017
I thank the people and Government of Myanmar for their exceptional hospitality during my visit to the beautiful nation of Myanmar.

- Narendra Modi (@narendramodi) September 7, 2017