Mumbai:
The offices of a prominent newspaper group in Maharashtra, Lokmat, witnessed violent protests by Muslim groups on Monday after the newspaper used the image of a piggy bank to illustrate a story on the funding pattern of terrorist group ISIS.
Attacks were reported at the newspaper's offices in Jalgaon, Dhule, Nandurbar and Malegaon.
Describing the imagery as sacrilege, the protesters pelted stones at the offices.
Complaints were also lodged with the police, which registered an FIR against the cartoonist and the editor of the newspaper.
Investigations are on, said Sunil Kurahade, Inspector of Jalgaon MIDC Police Station. All offices of the publication have been given police protection. The police are monitoring the situation and have appealed for peace.
The newspaper has published an apology for the illustration and said action will be taken against those responsible.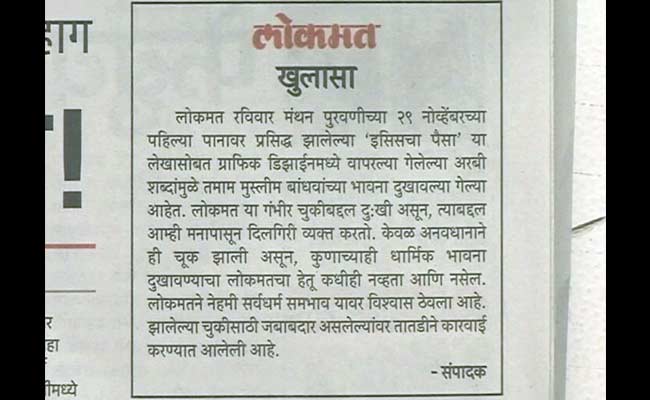 Condemning the attack, author and columnist Anil Dharkar said, "I'm sure the cartoon doesn't mean any kind of offence, because a piggy bank is a very common symbol used for money all over the world."
He said while normally, readers write to the editor to express disapproval, "When you start taking the law in your own hands intolerance becomes insufferable".