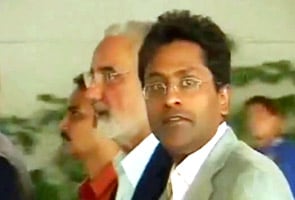 Mumbai:
A day after former IPL commissioner Lalit Modi claimed that there is a threat to his life if he returns to India, the Mumbai police today endorsed his claim.
Modi, who is now in London, had responded to the Enforcement Directorate's summon on Thursday claiming that he was ready to be questioned in London, however, he would not come to India as he fears for his life.
Though the Mumbai police agreed that Modi's life could be in danger, they also said that they can provide security if he comes back.
In 2009, the Mumbai police had intercepted threatening phone calls from antisocial elements during the second edition of Indian Premier League following which security was provided to him.