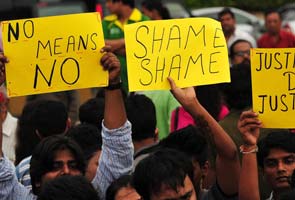 Mumbai:
The Mumbai Police has been credited with locating and arresting in less than 70 hours the five suspects accused of gang-raping a young photographer in the heart of Mumbai last week. To help recreate the crime-scene for the police, the men were taken today to Shakti Mills, the deserted area where they allegedly took turns to rape the 22-year-old and tied up her male colleague with belts to keep him from helping her.
The extensive investigation has been studded with controversies. The first suspect to be caught, 12 hours after the sexual assault, is a juvenile, according to his birth certificate.
When he was arrested, his grandmother furnished a document where his date of birth seemed to have been altered. Now, a record from the municipal corporation corroborates that the suspect was born in 1997. Since he is 16 years old, he has to be tried by a juveniles court, and if convicted, he will face a maximum of three years in a reform home.
Himanshu Roy, Joint Commissioner of Police (Crime) told NDTV, "This isn't a lapse. There are contradictory claims regarding this. We will conduct a medical test - a bone ossification test - which will determine whether he is a major or a minor."
Police sources say, they would prefer his age to be decided at this stage itself to prevent complications during the trial. The worry though is, if the accused is proved under-aged and convicted, he will spend a maximum of only three years in a reform home.
The police had earlier vehemently contested his family's claims that he is under-age, declaring him to be 19. Officers handling the case have revealed his name, a violation of the law.
There have been other lapses that have emerged in recent days.
One of the suspects, it turns out, was an informant used regularly by the police, a point of considerable embarrassment, Police Commissioner Satyapal Singh admitted yesterday.
The police chief delivered another sticking point in an interview to NDTV, when he suggested that moral policing could be an effective deterrent for crimes against women.
"If we are doing moral policing, it is for the betterment of society. I think we have to strike a balance as to what kind of culture and society we want. We ourselves are confused. On the one hand you want to have a promiscuous culture and on the other hand you want a safe and secure environment for the people," Mr Singh told NDTV.