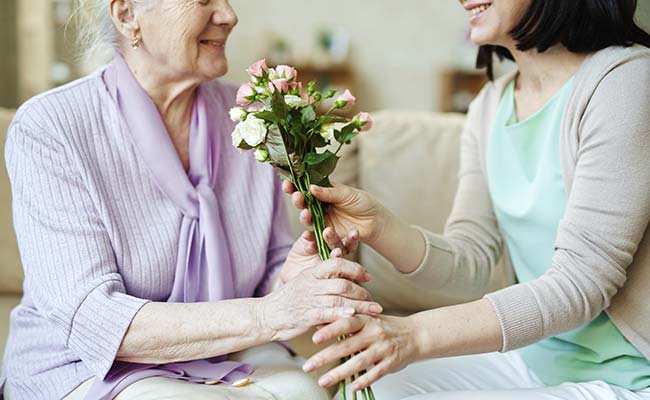 New Delhi:
Mother's Day is celebrated on the second Sunday of May every year. This year Mother's Day date is May 14. Many of us would have already bought gifts, greeting cards, ordered cakes, flowers and planned to go out with our mothers to express our love and celebrate Mother's Day. While we follow almost the same pattern every year to tell our mothers how special she is to us, the history of Mother's day gets ignored and the idea of it is killed.
Only to begin with, the founder of Mother Day, who spent most of her life for bringing Mother's Day on calendar, later led another movement to end it. She felt that
Mother's Day
was being exploited by businesses for their own profits.
The Surprising History Of Mother's Day
Thomas Woodrow Wilson, the 28th President of the United States, on May 9, 1914, signed a proclamation following untiring efforts by Anna Marie Jarvis. The United States, then declared the second Sunday of May a national holiday "as a public expression of our love and reverence for the mothers of our country".
Who Was Anna Marie Jarvis?
Anna Marie Jarvis, seen as founder of Mother's Day, was the daughter of Ann Maria Reeves Jarvis, a social activist who organized events called Mothers' Day Work Clubs to reduce infant mortality. At the events doctors were invited to hold discussions with mothers on how to keep their children healthy and educate them with latest practices of hygiene and sanitation.
It was the elder Jarvis who had inspired her daughter to lead the movement of observing Mother's Day
Anna Marie Jarvis has been quoted saying that in 1876 she heard her mother recite the following prayer after teaching a Sunday School lesson:
"I hope and pray that someone, sometime, will found a memorial mother's day commemorating her for the matchless service she renders to humanity in every field of life."
How Was The First Mother's Day Observed?
After the death of Ann Maria Reeves Jarvis in 1905 , Anna Maria Jarvis vowed to fulfill her mother's dream.
On May 10, 1908, Anna Jarvis held a public service at Andrews Methodist Church, where her mother taught Sunday School for 25 years. She sent a donation of 500 white carnations for all those who attended and that is how the first official Mother's Day was observed.