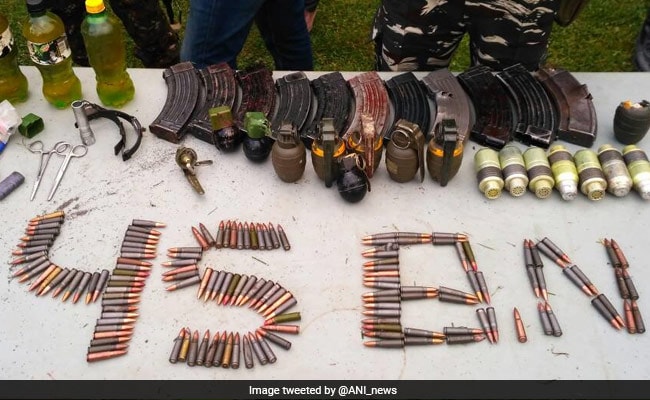 Jammu:
The attack on a CRPF camp in Jammu and Kashmir's Bandipora this morning could be the first of several over the next few weeks, security officials have said. Intelligence reports indicate that more such attacks could be carried out as the snow in the Himalayas melt and more terrorists infiltrate into India.
"Are there inputs that there would be more such attacks? Yes. There are clear inputs that there would be more fidayeen attacks over the next few weeks," said Ravideep Sahi, a senior CRPF officer of Srinagar circle. "We have told our troops to remain alert and to repulse fidayeen attacks," he added.
The CRPF said today's pre-dawn attack at the camp in Sumbal, Bandipora district, could have been as devastating as the one in Uri, in which 19 securitymen had been killed in September 2016. The heavily armed suicide attackers had tried to enter the camp of 45th battalion around 4.15 am.
They threw grenades and opened fire at the sentry post, a police officer said. The encounter that followed lasted 45 minutes. "All four of them were killed in the retaliatory firing and the suicide attack was foiled," the officer said. Their bodies were later found tangled tangled in the concertina wires bordering the camp.
Home Minister Rajnath Singh had said the terrorists "intended (to carry out) a prolonged siege and extensive damage". In a series of tweets, he lauded the CRPF personnel "for their alertness and unmatched courage".
Last week, Home Minister Rajnath Singh said there has been a drastic fall in infiltration in the Valley. "Infiltration has reduced by 45 per cent post-surgical strikes in the last six months," Mr Singh had said.
Following the Uri attack, the army had launched massive surgical strikes on terror launchpads across the Line of Control. This year, weeks after two soldiers were found murdered and mutilated near the Line of Control, the Army, on May 23, released a video of a massive fire assault on Pakistani posts. The assault was seen as a message that India would take firm action on locations across the border that are actively aiding infiltration by terrorists.