As the winter frost begins to set in at Kullu, Himachal Pradesh, the search operation for missing American trekker Justin Shetler also threatens to go cold. After spending an entire month looking for him without any success, Justin's mother Suzie Reeb is now preparing to return home without him.
Before she returns to the US tomorrow, her hopes are pinned on an ongoing underwater search - this is after first searching aerially, on trails and at the river stretch. The police arrested two suspects as well, but this resulted in further mystery after the prime suspect, sadhu Satyanarayan Rawat died in police custody.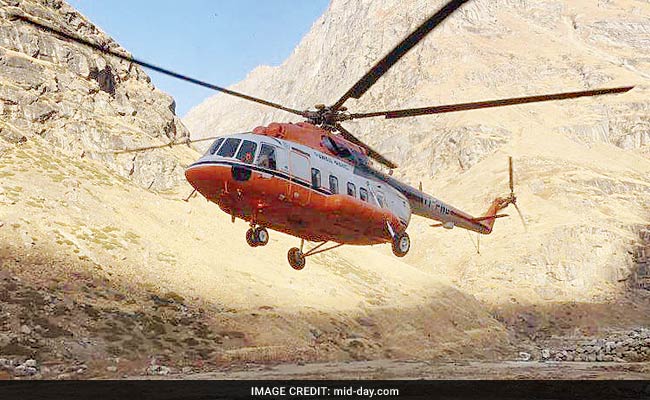 "So far, we have not found Justin, though we got some of his belongings. This is our last hope, and we have very limited time in hand," said Jonathan Skeels, a family friend who flew down with Suzie on October 3 to look for Justin.
On dangerous ground
While he will stay on and continue the search effort, he confirmed that Suzie will be flying back tomorrow. "The family, especially his mother, is grieving the loss of Justin, and simply want to bring matters to resolution so they can return home. Winter is closing in and waterfalls and river crossings are already starting to freeze over. Within the next week, it is possible that the area will become too dangerous to search," Jonathan added.
Teams from the Himalayan Drifters trekking company and the Little Rebels Search & Rescue Team will be using underwater cameras and probing areas where they suspect they may find a body. The equipment has been provided by the family in part, the rest was borrowed from the local mountaineering school.
Jacket found
On Friday, Himachal CM Virbadhra Singh's helicopter airlifted a team of forensic experts, senior Kullu cops and a professional tracker from US, Tom McElroy. "The search team found a jacket 25 feet up the cliff, showing the same signs of weathering as Justin's belongings; this item had not been noticed previously. The owner of the jacket is yet to be determined. From the track evidence at the scene, the tracker concluded that Justin was either pushed or fell from the top of the cliff, eventually landing at the base of the cliff, near the river - possibly falling all the way to the river. The conclusions of the police forensic team are forthcoming; as are the results of the Naga Baba's post-mortem," said Jonathan.
20
Number of foreign nationals reported missing in the same area in last 17 years
Copspeak
Superintendent of Police (Kullu) Padam Chand said, "Usually foreigners' arrival is registered compulsorily at guesthouses and hotels. But Justin was staying in jungles and mountain areas, so we did not know of his arrival or his location. We are probing the case from both accidental and homicidal angle. We arrested the porter Anil Singh, from Nepal, but nothing concrete has emerged from him. We are awaiting reports from forensic experts who studied the spot and found a jacket to take our probe further."
(This story has not been edited by NDTV staff and is auto-generated from a syndicated feed.)
Follow NDTV for latest election news and live coverage of assembly elections 2019 in Maharashtra and Haryana.
Subscribe to our YouTube channel, like us on Facebook or follow us on Twitter and Instagram for latest news and live news updates.